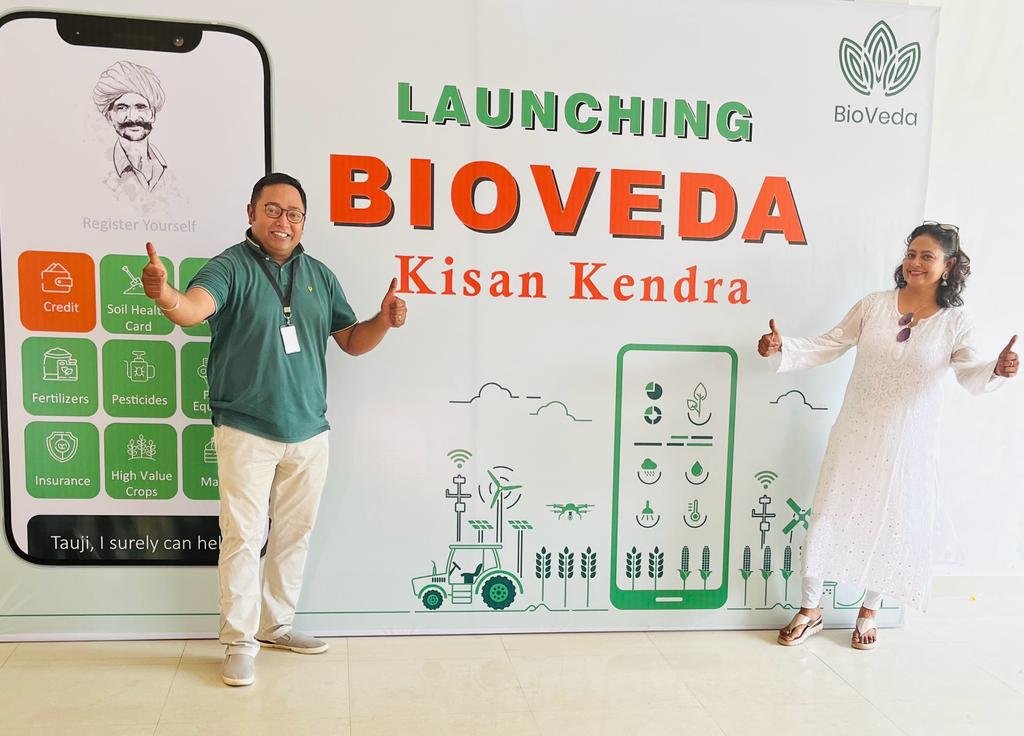 BioVeda is building an integrated full-stack Agri-tech platform to bring digital efficiency to the agriculture ecosystem. 
BioVeda Agro Ventures India's first integrated online platform for farmers has recently secured an undisclosed amount of seed funding from India Accelerator's Angel Investors' network – iAngels.
Incepted in February 2022, the Agri-tech platform brings a wide range of Agri- services for farmers to sell their Agri-produce, buy Agri-inputs and avail of credit facilities at lower interest rates on a single Digital Platform.

BioVeda plans to allocate the majority of funds to Business Expansion & Technology.
Mahua Hazra, Co-founder & CEOof BioVeda Agro Ventures said, "We are delighted to have completed the seed funding round that will give us an impetus to seize the market opportunity & drive expansion. We are ready to dive into the fastest growing sector of Financial Inclusion and Rural E-Commerce. We believe that our business model will play a crucial role in easing the farmers' access to better Credit facilities; Agri inputs supplies and help them obtain the best rates for their Agri-produce. We operate by the principle of Aggregation & we are confident that our Data Driven Farmer engagement will help in understanding the real needs of the Farmer and would eventually lead to empowering multiple industries through AI and our Predictive SCM. Most importantly, I am glad that we are able to generate Rural employment through incentive-based employment programs and are contributing towards Nation building."
Commenting on the investment, Deepak Nagpal, Managing Partner & Business Head for iAgri (IA's Agritech Vertical) said, "BioVeda is a fantastic example of inducing sustainable agriculture practices and super growth metrics in a very short span of time. With an increasing number of farmers looking to foster stable and continuous production, BioVeda's integrated advanced Agri-tech platform will actually add moolah in the Farmer's pocket. We have invested in the start-up with great zeal and we look forward to witnessing fast paced growth and profitability."
Commenting on the growth strategy, Kaushik Dasgupta, Co-Founder & COOsaid; "BIOVEDA is backed by a strong team of founders, with a cumulative 120+ years of experience. India has 7 lakh+ villages and each village is an average business opportunity of INR 5-8 Cr annually. In a short span of 10 months, we have built a robust network of farmers in a select few states. We are currently working with 25 distributors, 300+ Kisan Mitras (VLEs) and over 25,000 Farmers, all digitally enabled. BioVeda aims to cover 10,000+ Villages and 1 million Farmers by the end of the next Financial Year. The right mix of technology and physical presence (Phygital Model) on the ground is the key to our fast-track growth."
With mobile penetration at its peak, the data collection and automated verification that the company is doing at the root level for every farmer bring a huge set of opportunities, benefitting the FPOs ecosystem in the country as well.