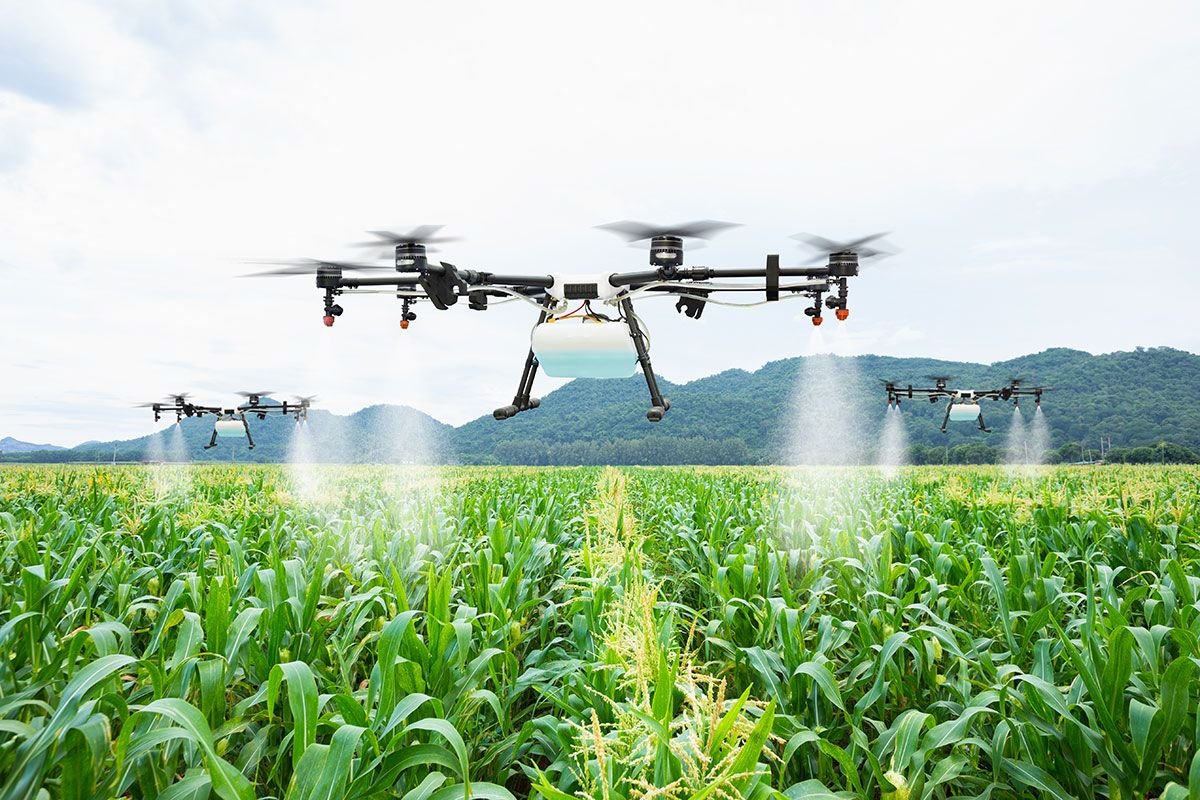 Leading agricultural drone manufacturer IoTechWorld Avigation Private Limited has revealed that it is aiming a multi-fold growth in both values and volume terms in the current fiscal. The Gurugram-headquartered company is targeting to sell more than 1,000 kisan drones during 2022-23 and is eyeing to capture a good share in the market, estimated to be Rs 5000 crore by 2025-26. 
To fund its growth, India's first type certified drone manufacturer is in advanced talks with investors to raise funds, which will be utilised for expansion. Last year, the company raised around Rs 30 crore from leading agrochemical company Dhanuka Agritech. The company has also been selected for the Production Linked Incentive (PLI) Scheme for Drone & Drone components by the government of India.
According to Deepak Bhardwaj and Anoop Upadhyay, Co-founders, IoTechWorld Avigation, the company is working to make all components indigenous within one to two years and is also developing village level entrepreneurs and service partners to increase employment. "Clearly, the growth opportunity is humungous and IoTechWorld Avigation is likely to gain major share of the kisan drone market," the founders added.
So far, the company has conducted many campaigns and drone yatra of 15000 km across India for educating farmers on the benefits of using drones in agriculture. It has centres in 12 states and will open a Remote Pilot Training Organisation (RPTO) with different state governments to offer low-cost pilot license course.
"IoTechWorld Avigation has launched a bike back drone model and new Lithium Ion batteries to reduce the cost of operating and increase the mobility of drones. ICAR, KVKs, state agri universities have procured drones from us and now we are enabling them so that they can give demonstration and can educate the local farmers," said Bhardwaj and Upadhyay.
"Our company is working with almost all major plant protection chemical manufacturing companies and working to increase the bio-efficacy of all plant protection chemicals. We are also empanelled with various state governments like Madhya Pradesh," they added.
As per a recent report by FICCI–EY, the drone market is likely to become $30 billion by 2030 and agriculture drone market is estimated to contribute around 30 per cent of the overall market share.