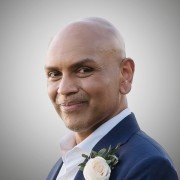 The recent announcement by the Government of India on increasing the domestic production of palm oil towards ensuring self-reliance is a great opportunity for the country to demonstrate the economic and social value of sustainable palm oil production, as per Joseph D'Cruz, CEO, Roundtable on Sustainable Palm Oil (RSPO). D'Cruz articulated his views via a virtual keynote address at the Globoil India conference.
Highlighting the challenges, D'Cruz said, "We also find ourselves with an opportunity to demonstrate how well-placed sustainable palm oil is to fill supply gaps while alleviating poverty, mitigating climate change and minimizing environmental and social impacts".
"The RSPO is more than a certification standard. We are keen to work with the Indian industry, Government, and other stakeholders to support India's move towards atmanirbharta through the sustainable development of the palm industry," he added.
RSPO, a global, multi-stakeholder initiative that develops and implements a market mechanism to support and promote sustainable palm oil production, presented its vision to support the development of sustainability in the Indian oil palm industry at the conference.
Sharing his vision for the sustainable palm oil supply chain, Ashwin Selvaraj, deputy director, Market Transformation (India & China), RSPO said, "Unlocking the potential for stronger partnerships from farmers to market to financing is essential if we are to create a smarter and more resilient sustainable palm oil supply chain."
"India has made a promise to cut its emissions to net zero by 2070. We will need to ensure that this is a just transition that improves the livelihoods of our farming communities and makes us self-sufficient. This is an opportunity for India to lead the way and working together towards creating a sustainable palm oil industry from the very beginning is going to prove beneficial in mitigating the impacts of climate change," he added.
India is the world's second-largest consumer of palm oil, with consumption having soared during the 2000s to reach around 9 million tonne each year. Palm oil now accounts for about 40 per cent of India's edible oil consumption.