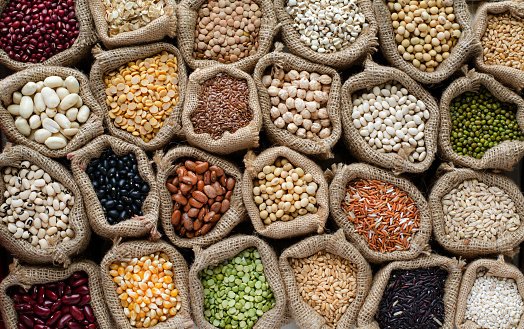 Increase in production to result in higher income for farmers and benefit the country's agricultural eco system
The Government's priority is to increase production of oilseeds and pulses and thus fulfilling the objective of Atmanirbhar Bharat. The formulated strategies are to increase production through area expansion, productivity through HYVs, MSP support and procurement.. Availability of good seeds for farming increases production and productivity by 20-25 per cent, resulting in higher income for farmers and benefitting the agriculture eco system and the nation's economy. Due to the erratic and deficit rainfall in some states, the need for early sowing of rabi crops especially pulses and oilseeds has increased. 
For Rabi 2022-23, the focus of the Government is also to provide seed minikits of pulses & oilseeds targeting monsoon deficit regions in the states apart from the regular distribution. The minikits are being provided by the Central Agencies such as National Seeds Corporation (NSC), NAFED etc and these are wholly funded by the Government of India through the National Food Security Mission.
The objective of the Seed Minikit Programme is to:
Popularise the latest crop varieties among the farmers to increase the production and productivity.
To distribute seed minikits of pulses and oilseeds in the states where rainfall receiving low/deficit during Kharif, 2022 such as Uttar Pradesh, Bihar, Jharkhand, part of the Madhya Pradesh & West Bengal.
To cover non- traditional area for rapeseeds & mustard (R&M) in Vidharbha Region of Maharashtra.
To distribute major rabi oilseeds as Groundnut for southern states such as Tamil Nadu, Andhra Pradesh, Telangana and Karnataka and minor oilseeds such as linseed in Uttar Pradesh, Madhya Pradesh, Bihar, & Rajasthan and safflower in Maharashtra, Karnataka & Telangana.