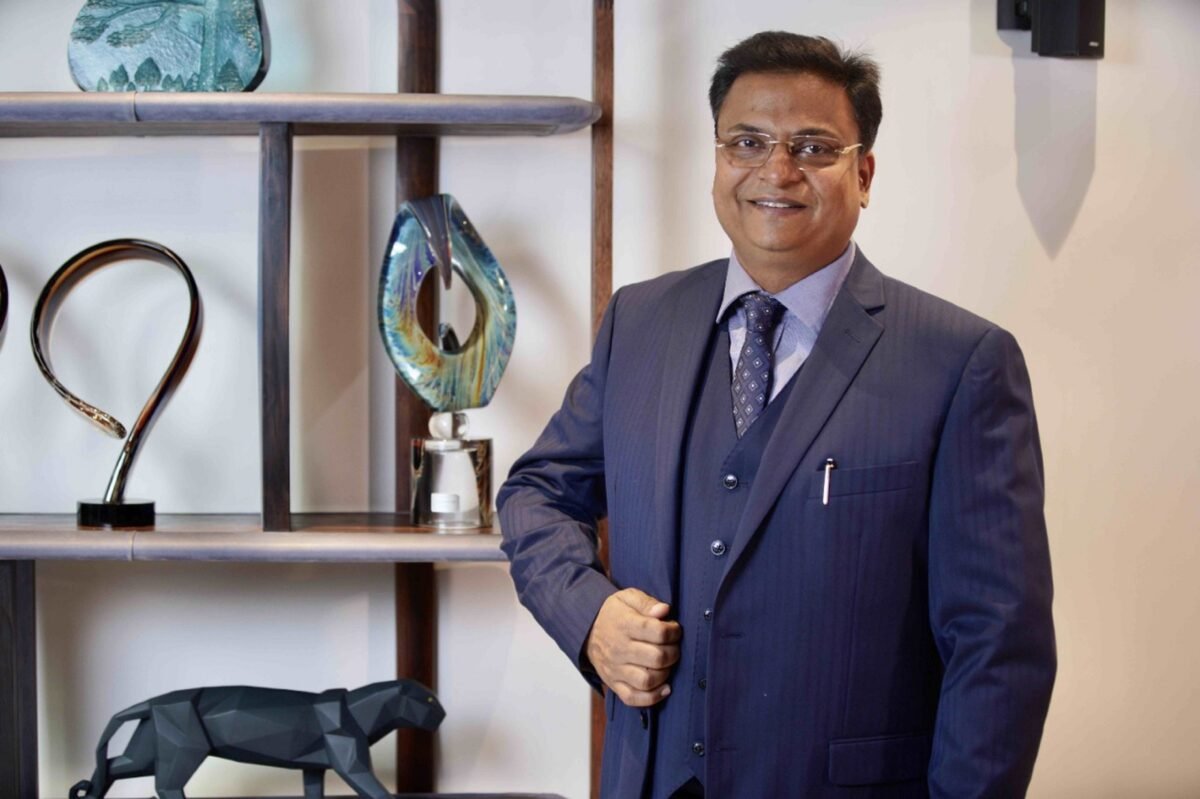 . Rajesh Aggarwal, Managing Director, Insecticides (India) Limited shares his views on the status of the agrochemical industry in India with AgroSpectrum. Edited excerpts:
Insecticides (India) Ltd is India's leading and one of the top ten Indian agrochemicals manufacturing companies. IIL has emerged as a front-line performer in India's crop care market with a top line of Rs 1192 crore in 2018-2019. In 2022, it launched its innovative biological product for improving the health of the soil called Kayakalp, the soil energiser which has received an overwhelming response. The company has state-of-the-art formulation facilities at Chopanki (Rajasthan), Samba & Udhampur (Jammu & Kashmir) and Dahej (Gujarat). IIL also has two technical synthesis plants at Chopanki and Dahej to manufacture technical grade chemicals providing the competitive edge by backward integration. Rajesh Aggarwal, Managing Director, Insecticides (India) Limited shares his views on the status of the agrochemical industry in India with AgroSpectrum. Edited excerpts:
How is Insecticides (India) contributing to the growth of the agrochemical sector in India?
Insecticides India (IIL) places a strong emphasis on the research and development of new crop protection and nutrition products both chemical and biological solutions. Our commitment to innovation is exemplified through four distinct R&D centers, each dedicated to different specialized areas. These centres boast state-of-the-art laboratories equipped with cutting-edge technology and staffed by qualified and experienced scientists. We firmly believe that investing in today's research and development will secure a brighter future, positioning IIL at the forefront of the industry in the long term.
The pioneering Chopanki R&D centre, established in 2004, stands as a testament to our dedication which is now a GLP certified lab. This centre features a meticulously designed instrument and process laboratory that has gained international recognition among R&D professionals.
Our biologicals R&D centre specialises in the isolation and detection of beneficial microorganisms. Notable achievements include the development and commercialisation of VAM (Vesicular Arbuscular Mycorrhiza) and products like kayakalp & KK Pro, Soil Energiser.
Lastly, with the OAT Agrio Co. Ltd., Japan, a pioneering endeavour was undertaken to establish a facility dedicated to invention of agro-chemicals in India. This center, staffed by a team of over 45 scientists, is approved by DSIR, Ministry of Science and Technology, and led by Japanese experts. Its facilities include four Synthesis Laboratories equipped with advanced machinery such as NMR and UPLC-MS for new molecule analysis and characterisation. The centre also houses ultra-modern greenhouses for in-house testing, breeding rooms, bio-assay rooms, and spray cabinets. The focus here is on adopting international technologies from Japan and the USA for holistic growth and development.
Beyond our R&D endeavours, IIL remains deeply engaged in community-driven development initiatives with positive implications for the wider population. Owing to 105+ branded formulations, 21+ technical, and 380+ SKUs, IIL extends its support to the nation's agriculture sector by educating farmers on sustainable crops practices and judicious use of the crop protection products. The flagship Kisaan Jagrukta Abhiyaan, initiated a decade ago, is aimed at educating farmers about optimal crop protection techniques to enhance food productivity. Additionally, the programme imparts knowledge about judicious agrochemical use, safety measures, and the cultivation of a third crop to enhance soil fertility and farmers' incomes. Special camps and collaborative efforts further disseminate farming best practices.
Our unwavering commitment to R&D, community development, and sustainability positions us as a leading force in the agrochemical industry, fostering innovation, growth, and positive impact.
India is the world's fourth-largest agrochemical producer and a net exporter. It has been estimated that the agrochemical market will reach $8.1 billion by 2025. How can India become competitive in this global market?
Continued investment in research and development is essential to create innovative and effective agrochemical products. R&D efforts should focus on developing novel formulations, sustainable solutions, precision agriculture technologies, and improved delivery mechanisms. Speeding up the registration process is another crucial step to ensure that the Indian agrochemical industry remains competitive in the global market. A swift and efficient registration process enables agrochemical companies to introduce their products to international markets in a timely manner. Accelerated registration processes provide a competitive advantage by allowing Indian companies to respond fast to emerging market trends, changing pest dynamics, and new challenges faced by farmers. In the fast-evolving global market, staying ahead of the curve by introducing novel products can set Indian companies apart from competitors.
To read more click on: https://agrospectrumindia.com/e-magazine