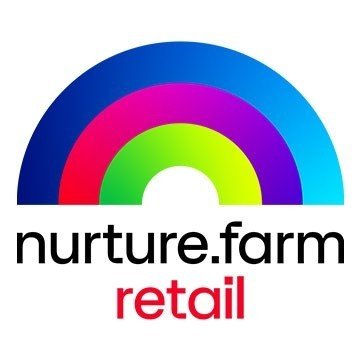 The online-exclusive products will be available in 14 states with a 72-hour delivery promise.
Bengaluru based nurture.retail, India's largest B2B Ag-input e-commerce platform, has launched a comprehensive range of crop protection products which will be made available only online via its mobile app. These online-exclusive products comprise herbicides, fungicides, insecticides and bio-stimulants; these products are Uniquat, Turf, Lancer, Yieldwin, Manzate, Amerex, Ricebac, Imidastar and Lambda Star.
The launched product portfolio consists of crop protection, bio-stimulants & crop nutrition products that help in weed control, seed treatment, profuse tillering, branching and ensuring nutrition to the soil for growth solving problems the farmers face, from seeding to the growth & maturity stages.
This launch marks an important step for nurture.retail division of nurture.farm as it expands its online-exclusive product offerings. It also represents a progressive shift in the mindset of agri-input companies towards digital commerce. These products were launched via its flagship Shubh Aarambh event by nurture.retail amidst its retailer network in the presence of the chief guest Ashish Dobhal, CEO of UPL SAS.
Ashish Dobhal, Chief Executive Officer at UPL SAS, said, "In India, about 350,000 registered & licensed agri-input retailers cater to 150 million farmers. Most of these agri-input products are distributed through the traditional network (offline). By collaborating with nurture.retail to launch an online-exclusive product line, we can serve untapped markets and leverage digital channels as growth levers. This step also safeguards the interest of leading agri-input companies by ensuring that the traditional distribution channels remain unaffected."
Vishal Dubey, Business Head – nurture.retail said, "We are excited to launch online-exclusive products on our platform to celebrate the Kharif Season. The online-exclusive products will be available in 14 states with a 72-hour delivery promise. Agri-retailers can purchase the best agri-inputs through the crop life cycle at affordable rates. We will rapidly add more online exclusive products, unlocking new avenues for growth for agri-retailers."