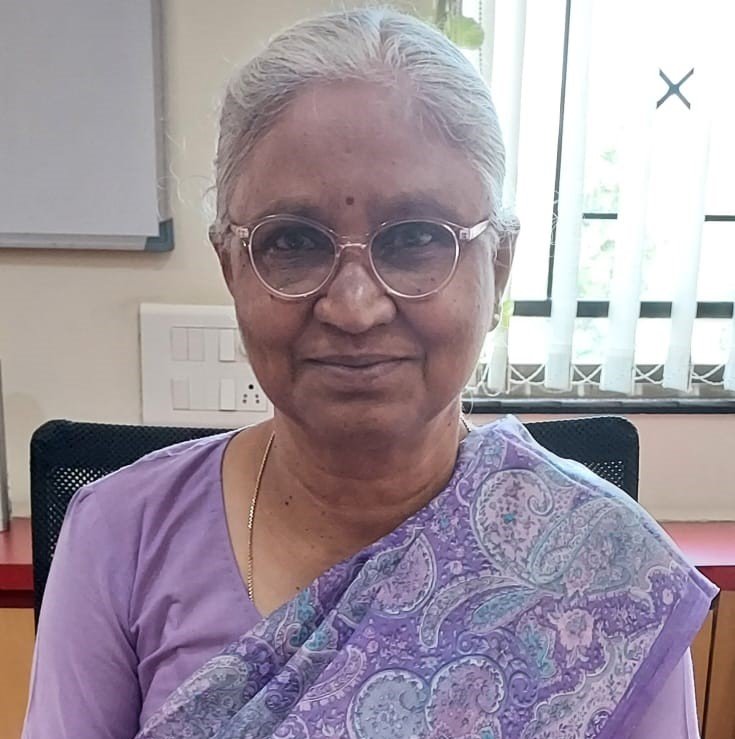 On the occasion of International Women's Day 2023, AgroSpectrum India, had the privilege of speaking with her to share her message with women in agriculture and to inspire others in the industry.
As India looks to enhance its economic growth, empowering and mainstreaming women in the agriculture workforce can create a paradigm shift. Dr Manju Vishawakarma, General Manager of Ankur Seeds is a shining example of this. With her three decades of dedicated service to the company, she has risen through the ranks on her own merit and sustained hard work, to become an industry leader. On the occasion of International Women's Day 2023, AgroSpectrum India, had the privilege of speaking with her to share her message with women in agriculture and to inspire others in the industry.
Could you please share your academic and career journey with us?
I grew up in Nagpur and completed my Master's in 1982 and PhD in 1989 from the Rashtrasant Tukadoji Maharaj Nagpur University. During my doctoral research studies in cytogenetics, I was awarded a senior research fellowship by ICAR. In 1989, I started my professional career as an Assistant Research Officer with Ankur Seeds at Nagpur and have since continued my service here for 34 years.
At Ankur, I applied my expertise in the breeding of vegetable crops, specifically chilli and okra crops. Vegetable breeding became my passion over the years. Subsequently, I worked on Rapeseed and Mustard oilseed crops to understand their species diversity and genetics and applied my learnings in the breeding of vegetable crops. Later, I assumed the responsibility of Research Coordinator for vegetable crops in the year 2000 and then coordinated research activities in solanaceous and cucurbitaceous crops, besides planning and executing breeding projects in several other vegetable crops, exploring newer areas and techniques of crop improvement research.
My focus was on studying the qualitative and quantitative traits that influenced significant biotic and abiotic stresses. In 2007, after elevation to the position of General Manager, I initiated research activities in the areas of Biotechnology, Molecular Breeding and Tissue culture and added regeneration studies and marker-assisted selections for disease resistance to accelerate vegetable breeding activities.
I am humbled to have contributed substantially to the wellbeing of farmers through several successful vegetable hybrids developed by my teams under my guidance. Many of these hybrids are still being cultivated profitably over large acreages and are very popular among growers.
I have authored many research papers and have chaired many scientific sessions.
You have been recognised as a valuable researcher and contributor to the seed industry. Can you elaborate on your research works and also a few of your achievements?
Throughout my research and career, I have always believed to have a personal touch with farmers, take their opinion on product and cultivations practices and then correspondingly work on improvising the seed to help cultivators have monetary benefits. I have grown through the ranks of Research Officer, Research Co-ordinator, Head, Vegetable Department and now General Manager of Ankur Seeds.
While I was Head of Ankur Seeds' R&D, I ensured that the Vegetable Department developed and launched 52 hybrid plant varieties for commercial cultivation. I was recognised for the development of unique germplasm that contributes to translational research using new knowledge in bringing about a transformation in a crop. To give an example a mutant variety of rapeseed mustard with high oil content was developed under my research guidance. I have been responsible for creating significant economic benefit to farmers in our country by creating crops that gave good yields and quality. Hybrid chili ARCH-228 fetched premium value for its high colour and high pungency and yields up-to 40 qtls/acre. Hybrid Chili ARCH-226 is heat tolerant and when cultivated in summer gives high value yields. These chilli varieties made good sales in Gujarat and Maharashtra. Similarly, hybrid Okra varieties AROH-9 and AROH-10 were developed to produce high yields and also be tolerant to Yellow Vein Mosaic Virus (YVMV). Farmers were extremely happy with this seed variety as YVMV is a big nuisance that causes severe monetary loss. Rapeseed Mustard variety ARM-SL-213 is another seed variety that was developed to give a distinct colour (shiny light green) in the crop, which was equally high yielding.
In the last 30 years, I have attended several national and international seminars and conferences, and I have chaired two sessions of AVRDC or World Vegetable Centre and APSA. (World Vegetable Centre, an international non-profit research and development institute, is committed to alleviating poverty and malnutrition in the developing world through the increased production and consumption of nutritious and health-promoting vegetables.)
Recently, The Foundation for Advanced Training in Plant Breeding (ATPBR) recognised me for my contributions to genetically enhancing, hot pepper, okra, solanaceous, cucurbitaceous and oilseed crops by bestowing me with the "Women Achievers in the Seed Industry" Award.
To read more click on : https://agrospectrumindia.com/e-magazine