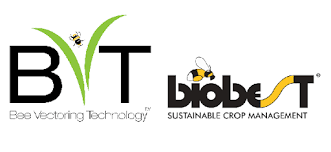 BVT will provide technical grade CR-7 to BioSafe, who will develop and market end-use biological products for plant health and control of foliar and soil diseases.
Bee Vectoring Technologies International Inc. (BVT) and BioSafe Systems jointly announced a signed commercial agreement. BioSafe Systems, an industry leader in environmentally sustainable products, will offer a range of products based on BVT's Clonostachys rosea CR-7 (CR-7) proprietary microbe for use in foliar and soil drench markets in the United States, with future options to expand into Mexico and other countries.
"This partnership with BioSafe is part of our corporate strategy to accelerate growth in new markets – both geographically and with product offerings beyond our core bee-vectoring applications," said Ashish Malik, CEO of BVT. "It follows our January 2022 announcement of the MOU with BioSafe, and now has successfully moved into a commercial agreement after completing discussions and evaluations."
"This is a significant development for the Company as it provides an opportunity to showcase the new range of our assets that can be scaled for a number of commercial applications," continued Mr. Malik. "Our CR-7 franchise extends our Company's reach beyond bee vectoring distribution and into the much larger market for foliar and soil-applied crop protection products. Furthermore, this method of application is the standard in the ag industry, and thus we anticipate broader acceptance of the bee delivery program as well as growers witness the benefits of CR-7 first-hand. This agreement with an established player in the US market, is the first step in our initiative to provide CR-7-based solutions to farmers through partnering companies that have large sales and marketing capabilities."
BVT will provide technical grade CR-7 on a non-exclusive basis to BioSafe, who will develop and market end-use biological products for plant health and control of foliar and soil diseases. The new end-use products will build upon the expertise of both companies which have agreed to closely collaborate to expedite the time to market on all formulations and obtain any necessary regulatory requirements. The first product is expected to enter the market as early as the 2023 growing season.
BioSafe has a 23-year history as an innovator and industry leader of environmentally sustainable products, with an established distribution channel serving a broad customer base in the agriculture, greenhouse (including cannabis production), horticulture, post-harvest/food safety, aquatics, home and garden, turf, and commercial/industrial sanitation markets.