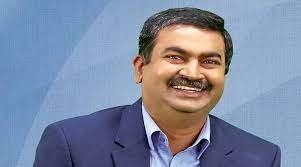 By Amit Sinha, Co-Founder, Unnati
Agriculture, as we all know, is crucial to our sustenance, as it forms the foundation of our lives. Today, we cannot fathom an existence without agriculture, the primary source of our food, and given the growing population, the food requirements are only increasing further. India, a majorly agrarian economy and an emerging market, is among the top four food-producing countries in the world. However, despite over half of the country's population being involved in agriculture, the sector was one of the slowest in technology adoption compared to others.
Today, with technology being an integral part of the agri ecosystem and agritech startups bringing innovative solutions, the agriculture sector has registered impressive growth in a short period. But for agri retailers, the scenario isn't quite the same since they are plagued with challenges, and as is the case with most issues in the modern world, technology can be a game-changer. Here's how.
The gap in supply chain integration
Agri retailers make up a vital cog in the agricultural ecosystem. They are the primary source of supply for farmers in terms of seeds, nutrients, equipment, and crop protection products, among others, so when retailers face challenges, it impacts the entire ecosystem. Today, there is skyrocketing demand for consistently high-quality food, alongside the growing demand for overall food production.
However, this poses challenges for supply chain integration, creating inefficiencies. Lack of storage space, improper care and negligent post-harvest management are some of the factors coming into play to create discrepancies in supply chain integration. With technologies like AI, ML, IoT, and Data Analytics, we can automate and digitise processes to make them more efficient and bridge the gaps while ensuring quality control.
Increasing competition and gaining a wider reach
In recent years, agri retailers have witnessed cut-throat competition in the market from both online and offline players in the segment. Besides, internet proliferation is at an all-time high, especially in non-metros and rural regions, and farmers are now becoming more tech-savvy with increased awareness. They compare products from multiple retailers before purchasing. This means that agri-retailers will have to innovate, increase their reach, and gain more knowledge about complex products to stay ahead and thrive in the competitive market.
To help increase their reach and network and solve these challenges at the grassroots level, agri-tech startups are offering innovative, tech-powered solutions. For instance, right from helping retailers take their business online to expanding their network of customers, farmers, and wholesale markets, data-driven analysis and AI-powered tools used by agri-tech startups are offering strong market linkages to agri retailers.
To read more click on: https://agrospectrumindia.com/e-magazine