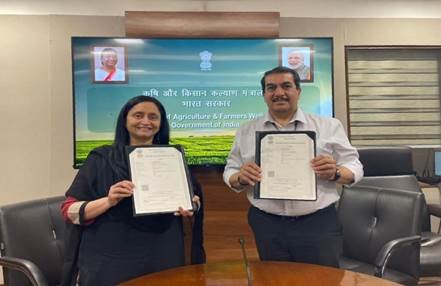 Targeted goal is to build support, organise, market, and forge effective market linkages
The Department of Agriculture and Farmers Welfare (DAFW) and the National Agricultural Cooperative Marketing Federation of India Limited (NAFED) have signed a Memorandum of Understanding (MoU) in New Delhi to boost the initiative by  Prime Minister  Narendra Modi to promote Millets towards celebration of the International Year of Millets 2023.
Both organisations to work together for the promotion and marketing of millet-based products, keeping in view the initiative of "International Year of Millets (IYOM)-2023" proposed by the Government of India to the United Nations, which is to be celebrated across the world.
As India gears up to bring millet back on the global map, both the organisations will build support, organise, promote, market, and forge effective market linkages for millet-based products to maximise the value capture and millet-based commodities across the country.