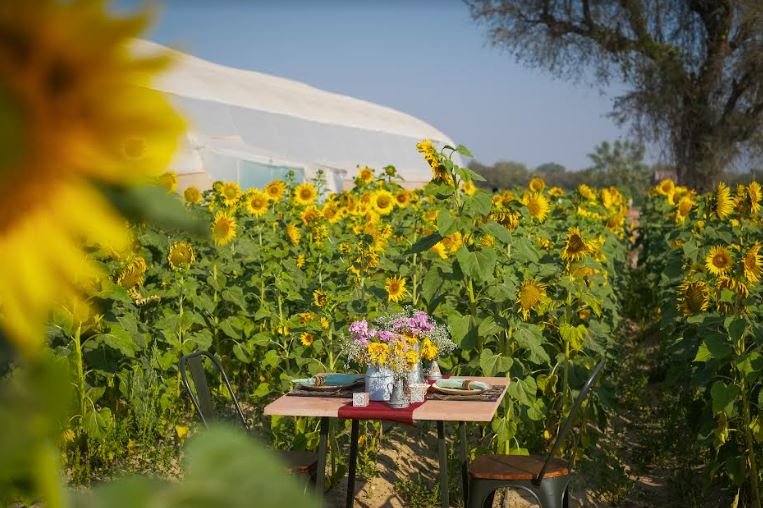 Curated 'Farm experiences' create widespread appeal for growing and harvesting produce 
MharoKhet an experiential farm, has collaborated with RV On, India's leading caravan company, all set to take visitors to its fields in a luxury ride for a tranquil caravan camping experience.
A forty-acre experiential farm in Jodhpur, MharoKhet is home to more than 100 varieties of natural and organic crops and provides soothing experiences in the lap of nature. The Farm Tour and The Culinary Trail, its curated experiences, are an exciting way to explore all that the farm has to offer: from growing and harvesting produce, to cooking and dining.
"We wanted to make a guest's journey to our fields as experiential as the fields themselves, and what better way, than to do a luxurious road trip with the option of stopping anywhere one may fancy – could be for a herd of camels or a lush yellow field of mustard plants." Said Rajnush Agarwal, MharoKhet.