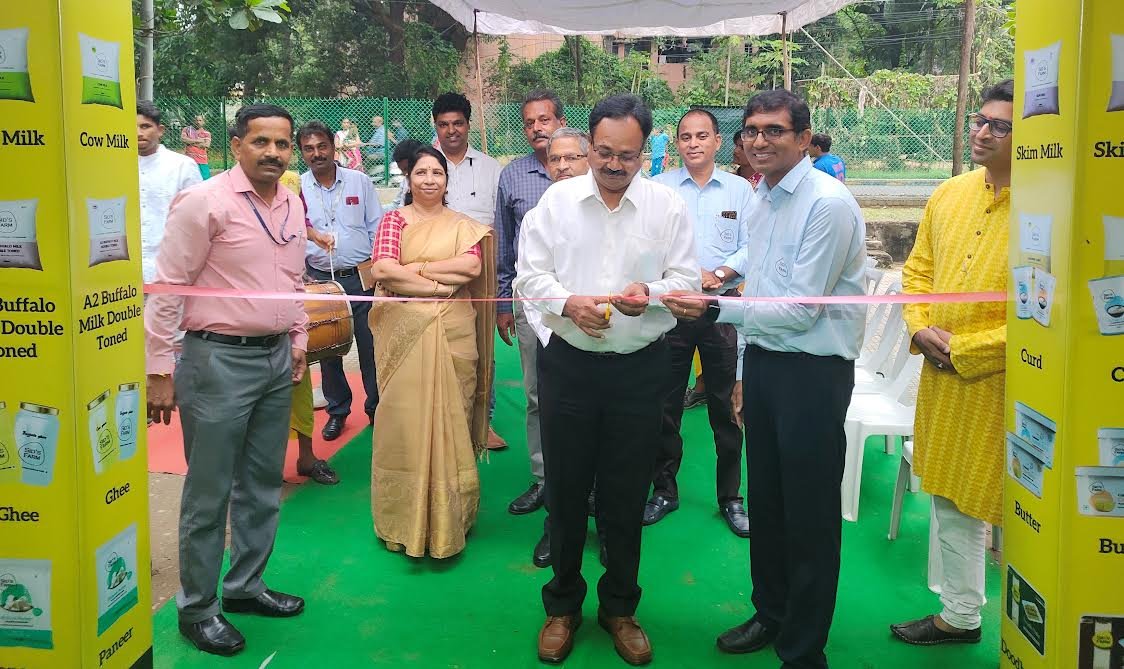 Experience centre showcases both packaged and unpackaged products
Sid's Farm, a premium D2C dairy brand based out of Telangana, announces the inauguration and commencement of its first-ever store-cum-experience centre in the presence of Shaik Ghouse Mohiddin, Additional Chief Construction Engineer, DRDO, Ministry of Defence, GoI. This immersive and retail destination offers customers the opportunity to both purchase and consume Sid's Farm's high-quality, healthy, and pure products in the well-appointed and carefully designed store. Located within the premises of the DRDO Township in Kanchanbagh, Hyderabad, the centre intends to provide its services to more than 2,000 residents, spread across all ranks and staff, in the locality.
A distinguishing feature of the experience centre is its product mix which is a combination of both packaged as well as unpackaged items. Customers can additionally take advantage of doorstep delivery from this store should they like to do so. The unique store-cum-experience centre will be catering to bulk demands as well and to this end also offers catering support supplies to its customers. Quality and customer focus are the two unchanging pillars of Sid's Farm operating code.
Dr Kishore Indukuri, Founder, Sid's Farm said, "We have for long now been catering to more than 15,000 customers at their doorsteps every morning. While we encourage our customers to visit our farm, plant, and laboratory on Saturdays to see the effort we put in to ensure pure and clean milk free from antibiotics, hormones, and preservatives, we feel that this experience centre would be the perfect peek into our quality and processes for a much larger audience. We are extremely thankful to DRDO, Ministry of Defence, for allowing us this opportunity and the space on-campus. We intend to aggressively increase the count of such stores across the city in the coming days."