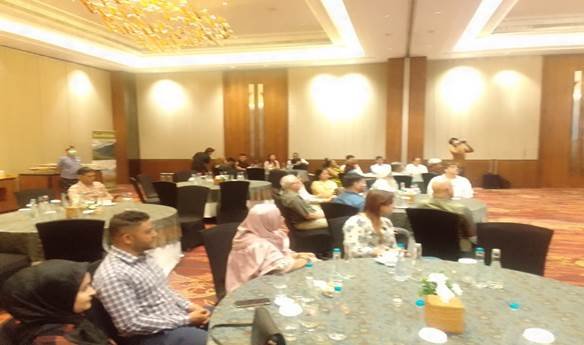 Intensity and scale of development in India has earned a place of pride for Indians located in Indonesia
Union Minister of Agriculture & Farmers Welfare Narendra Singh Tomar interacted with the Indian Diaspora at Bali, Indonesia, under the banner of Balinese & Indian Friendship Association (BIFA). 
Ms Neeta Malhotra of BIFA greeted the Minister and expressed gratitude for meeting with them. Tomar narrated the success in the agriculture sector and the programmes like PM Kisan, crop insurance, organic farming, natural farming, value chain integration, farmers producer organisations, Ayushman Bharat, etc that has transformed the life and the living of the people in rural India. 
Agriculture has proven its role as a saviour to Indian economy and helped providing over 800 million people free food during Covid-19 and post Covid under PM Garib Kalyan Yojna.
The representatives of BIFA thanked the Tomar for his visit and meeting, they also appreciated the intensity and scale of development that is being done in India which has earned place of pride for the Indians located in Indonesia.
They also sought technical support for agriculture especially for fresh food on the concept of farm to table.