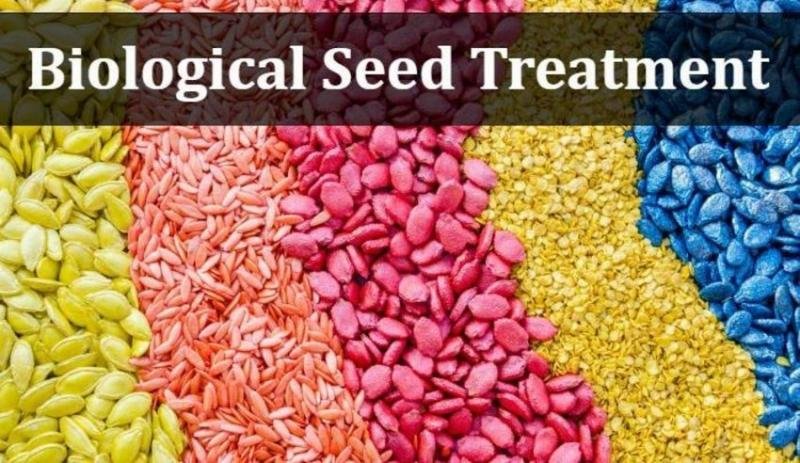 source- public domain(openpr.com)
Syngenta Seedcare will become the exclusive commercialization distributor of Bioceres's biological seed treatment solutions globally
Customers seeking cutting-edge biological seed treatment solutions will benefit from a global commercial and R&D collaboration announced between Syngenta Crop Protection's Seedcare business and Bioceres Crop Solutions, a leader in biological crop productivity solutions.
The collaboration between Bioceres and Syngenta builds on a successful commercial partnership of more than 20 years in Argentina. Under the agreement*, Syngenta Seedcare will become the exclusive global commercialization distributor for Bioceres' biological seed treatment solutions, except in Argentina where they will continue to collaborate under the existing framework. Under the long-term R&D collaboration, the companies will jointly undertake the development of new products while accelerating the registration of products already in the pipeline.
Syngenta Seedcare and Bioceres will expand their cooperation in key markets such as Brazil and China, as well as in other regions around the world. Implementation of the agreement will be subject to regulatory clearances.
Jonathan Brown, Global Head of Syngenta Seedcare said, "The agreement with Bioceres furthers our strategy to provide growers with more complementary choices to manage pest resistance and improve crop health. We draw strengths from our longstanding relationship with Bioceres and are fully committed to providing growers with more sustainable innovations to further improve seed health."
Bioceres is a key provider of biological inoculants, including rhizobia bacteria, which improve crop nutrition and support plant growth. This seed-applied solution helps crops, such as soybean, capture nitrogen from the atmosphere and significantly reduces the need for nitrogen fertilizers – supporting regenerative agriculture. Biological seed treatment products such as inoculants, biocontrols and biostimulants are based on microorganisms, their metabolites, plant extracts and other naturally occurring materials. The global biologicals seeds treatment market is projected to grow from $0.6bn in 2020 to $1.6bn by 2030.
Chief Executive Officer of Bioceres Federico Trucco said, "Biological products play an important role in offering growers new solutions to increase crop yields while reducing agriculture's environmental footprint. We believe this collaboration with Syngenta will allow us both to advance those goals more rapidly in a time of significant global need for new solutions."