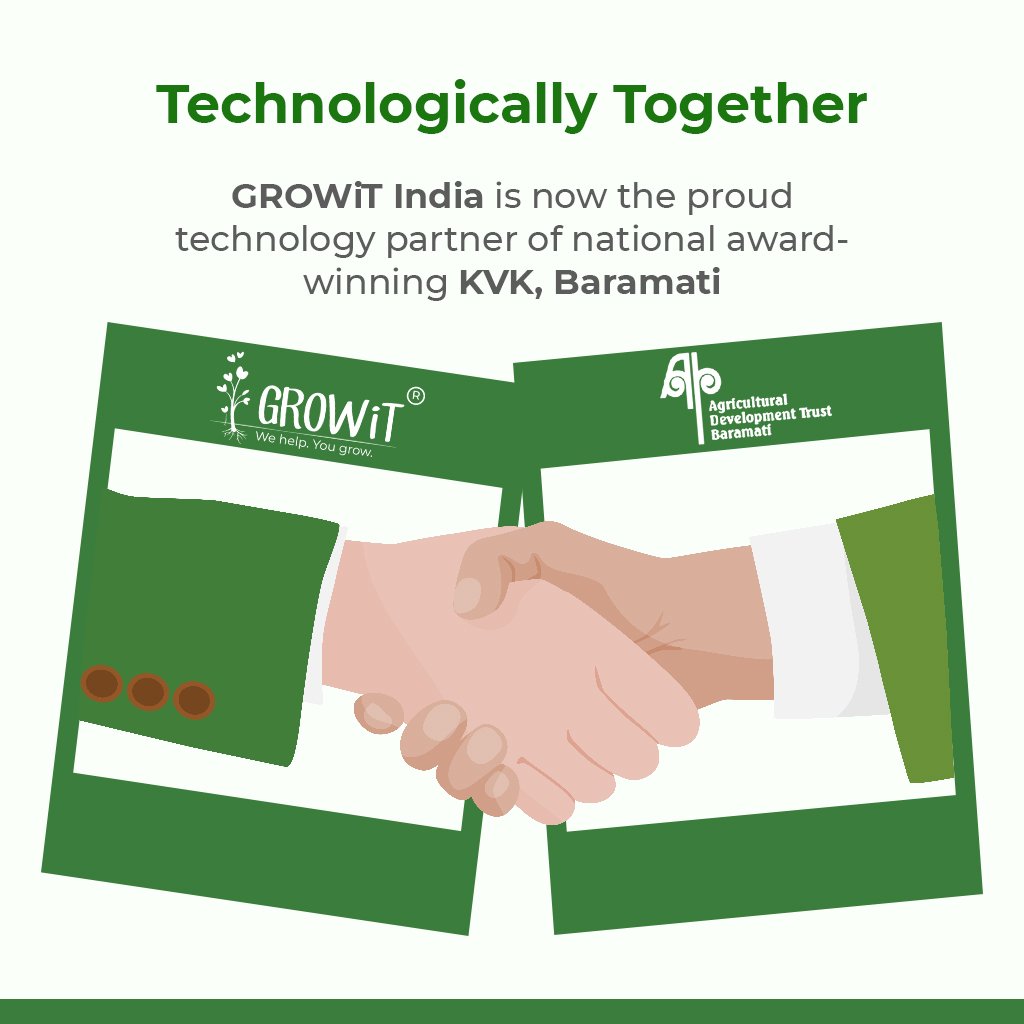 Baramati Krishi Vigyan Kendra (KVK) will gain access to GROWiT products for use in agri research.
GROWiT, India's leading Direct-to-Farmer (D2F) protective farming manufacturer, announced a technology partnership with Baramati Krishi Vigyan Kendra (KVK). The Surat-based company will receive input on technical aspects of farming, improve its products and remain ahead of the competition, making this development a big milestone.
Similarly, the Baramati KVK, one of India's largest and most advanced farm science centers, will gain access to GROWiT products for use in research. The access is applicable even if the KVK is conducting trials of different companies' seeds and fertilizers. It will not only assist KVK in making its R&D more sustainable, but it will also assist the center in increasing yields and providing the best results to farmers.
Overall, the results of R&D conducted with this alliance will benefit the entire Indian agriculture sector. It will also increase the trust of farmers and other stakeholders in the notion of protective farming. Furthermore, KVK students will have the opportunity to learn firsthand about protective farming and the application of related technology.
Commenting on this partnership, Saurabh Agarwal, Director and CEO of GROWiT, said, "We started GROWiT to educate more farmers about the advantages of protective farming. Our alliance with Baramati KVK will help increase farmers' and franchise owners' trust in our model and in the products, we supply them."
Commenting on the same, KVK said, "We are pleased to be associated with GROWiT. The collaboration is done to spread awareness about protective farming and other sustainable farming techniques. With GROWiT on board, we would not only be able to increase our productivity but also make our R&D activities more viable."
The partnership with KVK Baramati will give GROWiT instant access to about 400–500 farmers who walk in daily at the center to learn more about farming techniques and recent agronomic developments. The center also conducts a variety of events regularly. It will give the company plenty of opportunities to meet farmers and village Sarpanchs and further spread awareness about the benefits of their products and protective farming techniques.