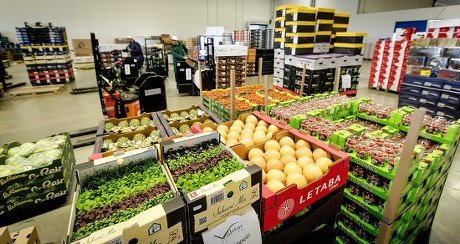 By Dr C D Mayee, President, South Asia Biotechnology Centre, New Delhi and Advisor,  Agrovision Foundation & Bhagirath  Choudhary,  Director, South Asia Biotechnology Centre.
The surge in agri-export is the beginning of a long journey as India increases its share in international agri- and food trade. If the story continues we will double the export of agri-products by 2030 and create a positive impact on farmers' income.
In 2018, Ritesh Kumar Singh, CEO of Indonomics Consulting wrote about India's 'self-inflicted wounds' – on how India, at $40 billion in global textile exports, had failed to take advantage of its strengths in raw material and labour to catch up with global leader China at $269 billion. Forget China, India is now behind Bangladesh and Vietnam in textiles export as the global opportunity of $284 billion of textile and another $443 billion of clothing that's knocking on our door. Just as with textiles, one of our largest agro-based sectors, India needs to do a lot more to grow other exports across the agro[1]sphere.
Two years ago, we published an article "Why export push is critical to doubling of farm incomes" in a prominent newspaper. We suggested numerous steps to increase the volume and value of agri-export facilitated under the newly launched Agri Export Policy (AEP) 2018 targeting the doubling of agri-export to $60 billion by 2022. In 2021-22, India garnered an additional $8.4 billion or a ~20 per cent increase over $41.8 billion in 2020-21 to achieve a magic figure of $50.2 billion. Can India top this up with an additional $9.8 billion to achieve $60 billion by 2022-23 – an arduous, but possible target for Indian policy makers, farmers, processors and exporters?
Accomplishing the 2022-23 target of $60 billion and $120 billion by 2030 would be a testimony to India's will and capability to transform the farm sector and harness its true export potential – contributing significantly to the goals of doubling farmers' incomes and Atmanirbhar agriculture.
A bountiful market At $50.2 billion, India's current agri-export represents a miniscule portion of India's agriculture production and a very small fraction of global trade in agriculture at $2 trillion in 2021-22. Agriculture and related sectors such as forestry and fisheries account for 18.8 per cent of the country's GDP or equivalent of ~$500 billion in 2020-21.
We need to utilise the wealth of diversity in India's agricultural products such as food grains, horticulture, livestock, dairying, fisheries and forestry to boost raw, processed and value added exports and increase India's share of global trade in agriculture by 5 per cent. Currently, the percentage share of export from domestic production is barely 14.6 per cent in spices and herbs, 15 per cent in rice, 25 per cent in sugar, and negligible in fresh fruits and vegetables, and total produce of respective agriculture commodities.
To read more click: E-Magazine – Agrospectrum India