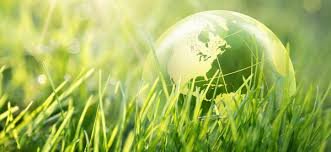 The report highlights the monsoon performance, reservoir status, flood analysis, soil moisture assessment
Rural insurtech startup 'Gramcover' and weather and agri analytics firm 'Skymet' has released The Kharif Crop Outlook report for 2021-22. The report highlights the monsoon performance, reservoir status, flood analysis, soil moisture assessment, normalised difference vegetation index, vegetation condition index, kharif sowing progress and crop-wise analysis (cotton, soybean and pulses).

As per the report, sowing of Pulses is delayed in almost every state, but the impact of delayed sowing has no impact on productivity as pulse's sowing continues till the end of August. As per the actual rainfall recorded till August and the forecast for September, productivity is likely to be good in all states. As per the current situation, the national average yield of pulses is expected to be around 702 kilograms per hectare, which is 14 kilograms per hectare higher than last year yield of 688 kilograms per hectare. Thus, pulses production is estimated to be around 10.24 million tons (14.60 million hectares) that will be around 10 per cent higher from last year's Kharif production estimates of 9.31 million tonne (13.51 million hectares).

Dhyanesh Bhatt, CEO, Gramcover said, "Overall, the country is in a moderate cropping condition which will improve as cropping is escalating towards vegetative condition from the sowing phase. The vegetative condition will improve with persistent precipitation and crop stage leading towards the good vegetative condition. GramCover has worked with 4 lakh farmers in Kharif 2020 which spiked to 14 lakh plus in 2021 kharif season."

He further added, "Prices of Soybean have more than doubled in the last marketing year. It is evident that farmers are desperate to sow soybeans on their farms. Water availability and pest attacks in the previous seasons have influenced the cotton sowing in the country. If the current trend continues, GramCover expects 5 per cent lower acreages this year."

Yogesh Patil, CEO, Skymet said, "This year, the agriculture ministry has taken steps to promote the planting of pulses and oilseeds crops more than ever. Pulses sowing stood about 1.85 per cent higher as compared to the sowing during the same period of the previous year. Cotton sowing too remained lower this year as of September 2 this year with a total area of 118.13 lakh hectares, about 6.58 per cent lower as compared to the area of 126.45 lakh hectares sown previous year during the same period."

On the monsoon performance, the report highlights that the rainfall performance during the period from June 1 till September 9 was subdued over the northeast and the western parts of India. The states namely West Rajasthan, Gujarat, Jammu & Kashmir, Kerala, Odisha, Punjab, Nagaland, Manipur, Mizoram and Tripura are rainfall deficient. Whereas Andhra Pradesh, Telangana, and Tamil Nadu have recorded excess rainfall. The rest of the states have received normal rainfall.