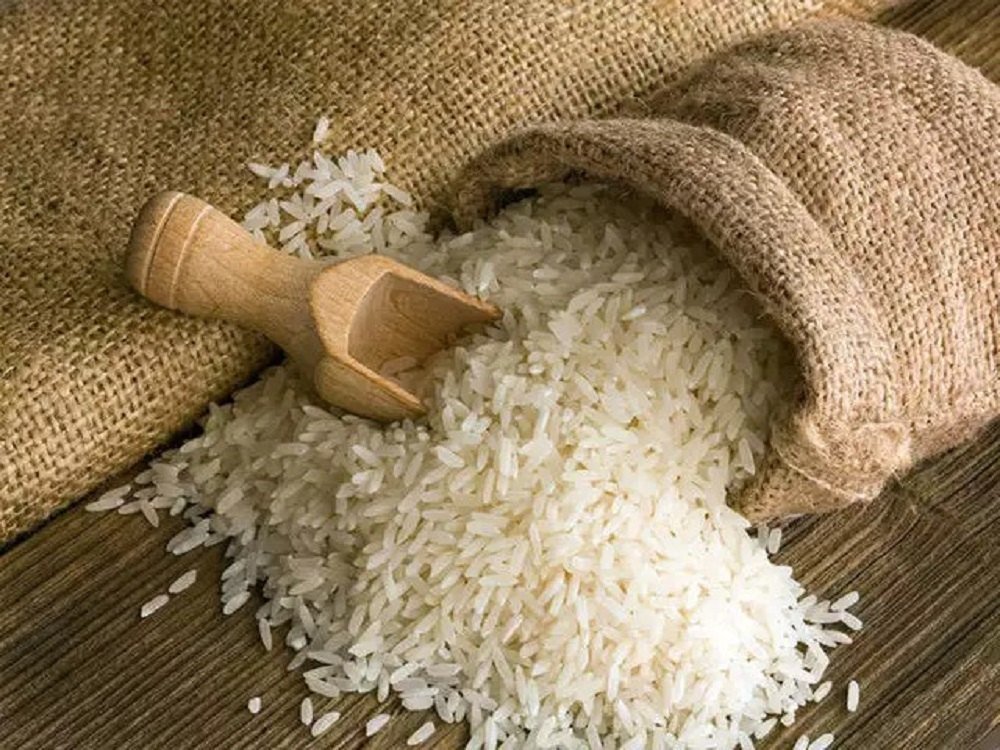 Concerns over a possible increase in global food prices have been sparked by the news that India, the world's top exporter of rice, has suspended export of its largest category of rice. The government prohibited the exports of any white rice types other than basmati after retail rice prices jumped by three per cent in a month due to damage caused by late but considerable monsoon rains. Food prices have risen as a result of Russia's invasion of Ukraine last year and erratic weather patterns, and any cut in shipments might make the situation worse. Over forty per cent of global rice exports originate in India. The Indian government has adjusted its export strategy 'to ensure adequate availability of non-basmati white rice in the Indian market and to allay the rise in prices in the domestic market', after retail prices increased by 12.5 per cent over the course of a year.
As reported by the All-India Rice Exporters Association, the trigger for Government of India to ban export of white non-basmati rice from the country in mid-July came from the view point of impact of Biperjoy Cyclone, torrential rains just ahead of the sowing season and the apprehension that acreage under rice crop will be adversely impacted and hence there could be a danger to food security of the country.
Official statistics show that India ships out almost 18 million tonnes of rice annually to different parts of the world. Seven million metric tonnes are white rice, eight million metric tonnes are parboiled, and three million metric tonnes are broken. According to official and exporter sources, Andhra Pradesh is responsible for 15-20 per cent of India's total rice exports, including 30-40 per cent of parboiled rice and 1,000,000 metric tonnes of broken rice.
Owing to this recent development coming from the Indian government, there are mixed reactions developing in the domestic and the international rice trade market. Explaining further on this development, B V Krishna Rao, President, Rice Exporters' Association of India suggested, " It is unclear how the prohibition on rice exports will affect Andhra Pradesh farmers. One issue is that "not much" white rice is being exported from Andhra Pradesh. "If that is the case, then we can once again ship out parboiled rice. The restriction will have minimal effect on states that strictly enforce the Minimum Support Price (MSP) imposed by the Central government."
Elaborating further on that note, Andhra Pradesh Agriculture Mission Vice-Chairman M V S Nagireddy while speaking to media revealed, "Given that the season has already concluded, it is plausible to assert that there may not be any issues at present. The state government is acquiring a significant portion of the paddy cultivated inside the state, with the intention of distributing it through the Public Distribution System (PDS). Moreover, a significant portion of the agricultural yield, particularly high-quality strains such as BPT 5204 (Samba Mahsuri) in Andhra Pradesh or RNR 15048 in Telangana, is mostly utilised for local consumption."
Projected consequences
How will India's ban on exporting rice affect the global price of this staple? There are several variables to consider.
The extent to which export restrictions will be enforced is the first consideration. Global wheat prices spiked in response to India's announcement that it would no longer allow wheat exports in 2022. However, as it became clear that India would honour existing letters of credit for wheat purchases and would continue to sell wheat to neighbouring countries for humanitarian purposes, prices began to fall. India's wheat exports set a new high in 2022, but quantities decreased significantly towards the year's conclusion.
The prohibition may have limited effects on the market if India maintains its policy of allowing the export of non-basmati rice to its neighbours or if the embargo turns out to be temporary. However, a "hard" ban might have serious consequences for nations that rely heavily on imports from India. Rice is not as heavily traded as other grains on international markets. In comparison to maize (16 per cent), wheat (27 per cent), and soyabeans (42 per cent), rice exports only account for around 11 per cent of total global production. In light of this, a ban on 40 per cent of global rice exports would place a strain on alternative suppliers and rice inventories, both of which have been depleted in recent years yet are required to cushion price consequences.
To read more: https://agrospectrumindia.com/e-magazine