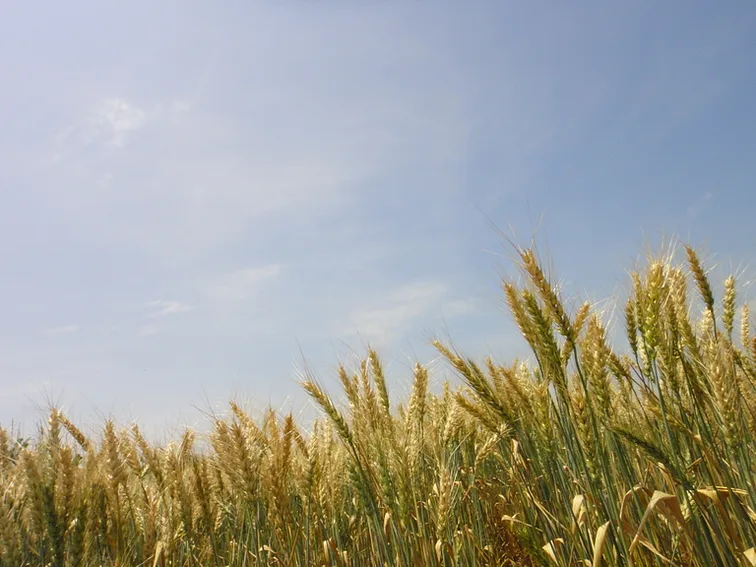 Will allow farmers to get the best crop yields while saving money and reducing harmful nitrous oxide emissions
New research by an international team of scientists, including International Maize and Wheat Improvement Centre (CIMMYT) agricultural systems and climate change scientist Tek Sapkota, has identified the optimum rates of nitrogen fertiliser application for rice and wheat crops in the Indo-Gangetic Plains of India.
By measuring crop yield and nitrous oxide (N2O) fluxes over two years, Sapkota and his colleagues reported that the optimum rate of N fertiliser for rice is between 120 and 200 kg per hectare, and between 50 and 185 kg per hectare for wheat. The results of the study have the potential to save farmer's money and minimise dangerous greenhouse gas emissions while maintaining crop productivity.
Nitrous oxide, one of the most important greenhouse gases in the earth's atmosphere, is responsible for ozone depletion and global climate change, and has a global warming potential 265 times that of carbon dioxide (CO2).
Research has shown that agricultural soils account for around 60% of global nitrous oxide emissions. These emissions are directly related to the application of nitrogen fertilisers to croplands. While these fertilisers help crop yields, studies show that only about one third of the applied nitrogen is actually used by crops. The rest is released as nitrous oxide or seeps into waterways, causing harmful algal blooms.
In India, the total consumption of nitrogen fertiliser is about 17 million tonne — expected to rise to 24 million tonne by 2030 to feed a growing population. Nitrous oxide emissions will rise along with it if farmers do not minimise their fertiliser use and manage application more efficiently. What's more, farmers receive a higher subsidy for nitrogen fertiliser — a policy that leads farmers to apply more fertiliser than the recommended dose.
Measured methods
The study, led by Sapkota, estimated the rate of nitrogen fertiliser application with the most economically optimum yield and minimum environmental footprint. Applying more fertiliser than this would be a waste of farmer's money and cause unnecessary harm to the environment.
Researchers measured crop yield and nitrous oxide fluxes for two wheat seasons and one rice season from 2014 to 2016. The scientists found that nitrogen fertilisation rate clearly influenced daily and cumulative soil nitrous oxide emissions in wheat and rice for both years. Nitrous oxide emissions were higher in both wheat and rice in the nitrogen-fertilised plots than in the control plots.
Using statistical methods, the researchers were able to measure the relationship between crop productivity, nitrogen rate and emissions intensity, in both rice and wheat. This gave them the optimum rate of nitrogen fertiliser application.
This work was carried out by International Maize and Wheat Improvement Centre (CIMMYT) and implemented as part of the CGIAR Research Program on Climate Change, Agriculture and Food Security (CCAFS), with support from the CGIAR Trust Fund and through bilateral funding agreements.