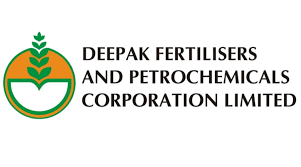 source- public domain(twitter.com)
Fertilisers segment revenues grow by 47 per cent y-o-y
Deepak Fertilisers and Petrochemicals Corporation Limited, one of India's leading producers of industrial chemicals and fertilisers (DFPCL), announced its results for the quarter ended September 30, 2022. The company registered best financial performance with high growth in Q2 and H1. Company's Q2 FY 2022-23 net profit jumped nearly threefold to Rs 276 crore whereas revenue was up by 51 per cent.
H1review:
The company's net profit stood at Rs 93 crore during the corresponding quarter of the previous fiscal whereas operating revenue of the company grew by 51.7 per cent to Rs. 2,719 crore during the quarter under review, compared to Rs 1,793 crore in the same period a year-ago. H1 Fertilisers Segment revenues grew by 36 per cent y-o-y with segment margins of 8 per cent. Cost of production inevitably grew due to the sharp rise in the price of raw materials
Q2 review:
Company's Q2 Fertilisers Segment revenues grew by 47 per cent y-o-y with segment margins of 7 per cent. Although the southwest monsoon started off abnormally, it made a full recovery after June. India received above normal rainfall during the monsoon season (June -Sept) Croptek Cotton and Maize was introduced in Kharif season. Croptek sales volumes received encouraging response during the quarter which was majorly in Cotton, Maize and Sugarcane.Restricted availability of MOP, key source of Potassium i.e 'K', majorly impacted Smartek portfolio in Q2. Cost of production has inevitably grown due to the sharp rise in the price of raw materials.
Commenting on the company performance in Q2 and H1, Sailesh C Mehta, Chairman & Managing Director said, "Despite huge RM prices hikes, our pass through remains healthy. Our strong alignment with India growth story provides positive tailwinds to demand growth for our products. Our drive from Commodity to Speciality continues to support premium margins and brand consolidation in the mining chemicals, pharma chemicals and crop nutrition businesses.
Mehta also added that the unique ADB association has been a very satisfying acknowledgement of the efforts and impact we have been making with providing speciality and crop-specific performance fertilisers and our intense work at the farmer level. Our drive for fast-track project execution for the Ammonia and TAN projects continues full swing.