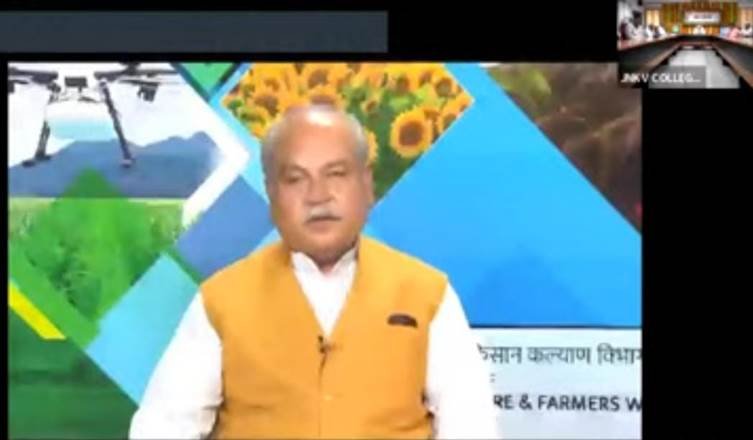 Scientists play a key role in making Madhya Pradesh a leading state in agriculture
The 59th Foundation Day function of Jawaharlal Nehru Agricultural University, Jabalpur was held online and the Chief Guest, Narendra Singh Tomar said on the occasion that if Madhya Pradesh has emerged amongst the leading states in the field of agriculture today, the role of Agricultural University, Krishi Vigyan Kendras and Indian Council of Agricultural Research lies at its strong foundation.
Tomar said that the Jabalpur Agricultural University is known across the country as an Institute of Excellence and this is a matter of pride for the people of the state working in the agriculture sector. Ever since this university was established in the year 1964, it has made a great contribution in advancing and upgrading the agricultural sector in the state. Madhya Pradesh has repeatedly received the prestigious Krishi Karman Award in the field of agriculture.
Tomar said that farmers have to depend on nature in spite of the availability of sufficient resources. In this regard, the Prime Minister Narendra Modi has provided a shield to the farmers in the form of Pradhan Mantri Fasal Bima Yojana. Claims worth INR 1.22 lakh crore has been settled against crop loss to farmers during the last 6 years.