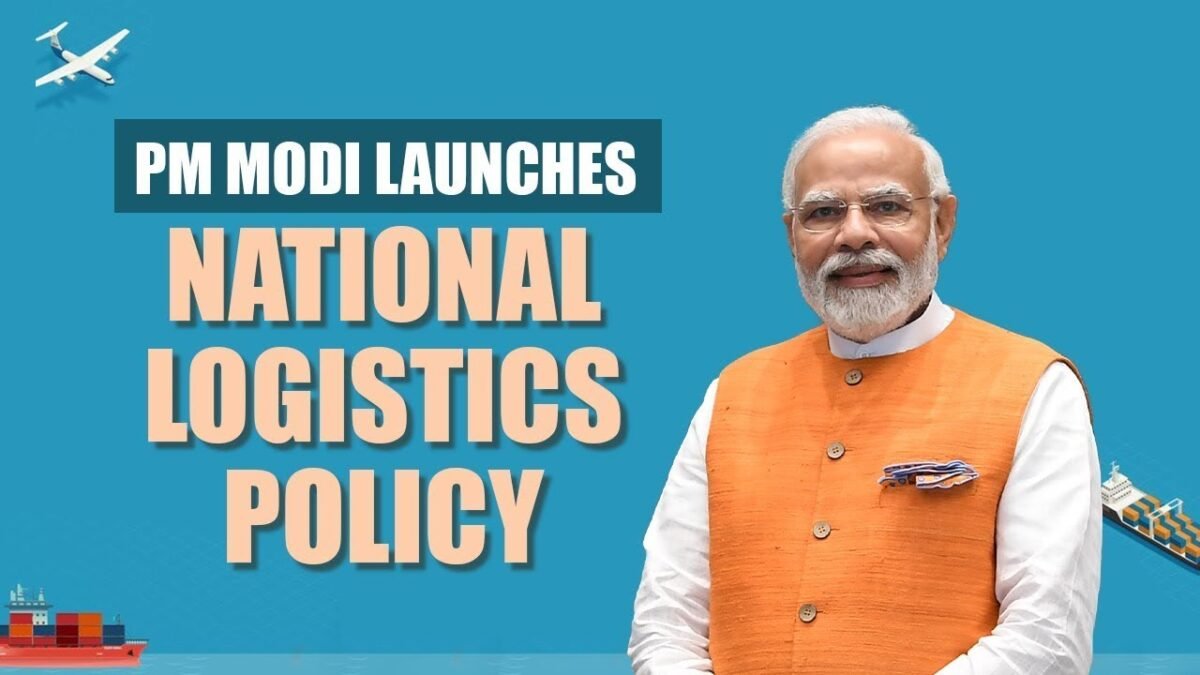 National Logistics Policy has immense potential for development of infrastructure, expansion of business and increasing employment opportunities
The Prime Minister, Narendra Modi launched the National Logistics Policy (NLP) at Vigyan Bhawan, New Delhi. Speaking on the occasion, the Prime Minister called the launch of the National Logistics Policy a significant step in fulfilling the 'Pran' of India being a developed country. "To ensure quick last mile delivery, end transport-related challenges, save time and money of the manufacturers, prevent wastage of the agro-products, concerted efforts were made and one of the manifestations of those efforts is today's National Logistics Policy", the Prime Minister said. The resulting improvement in coordination will lead to the desired speed in the sector.
The Prime Minister reiterated that schemes like Sagarmala, Bharatmala, expedited the work of Dedicated Freight Corridors to improve logistics connectivity for systematic infrastructure development. Modi pointed out that the total capacity of Indian ports has increased significantly, and the average turn-around time of container vessels has come down from 44 hours to 26 hours. For promoting export, 40 air cargo terminals have been constructed. 30 airports have been provided cold-storage facilities. 35 multimodal hubs are coming up in the country. "Through waterways, we can do eco-friendly and cost-effective transportation, for this many new waterways are also being built in the country", the Prime Minister added. He also mentioned Kisan Rail and Kisan Udan experiments during the Corona time. Today 60 airports have the facility of Krishi Udan.
PM also added that the echo of Make in India and India becoming self-reliant is everywhere. India is setting big export targets and is also fulfilling them. The notion that India is emerging as a manufacturing hub, is stabilizing in the mind of the world. If we study the PLI scheme we will find that the world has accepted it."
The Prime Minister said that the National Logistics Policy will bring new energy to all sectors. When parameters, roadmap and timeline for performance come together then policy plus performance equal to progress emerges, he elaborated. "Today's India prepares the ground before bringing any policy, only then a policy can be implemented successfully. National Logistics Policy has not come out of the blue and there are 8 years of hard work behind it", he said.