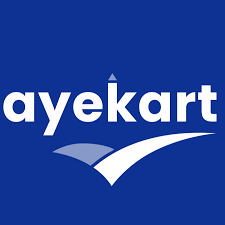 source- public domain(facebook.com)
 The funds will be utilised to provide financial and technological assistance to elevate traditional agri businesses
Agri-fintech startup Ayekart announced that the company has secured $5.5 million in equity and debt fund. The funding was co-led by corporate lending financial service firm Caspian Debt and individual focused micro financial platform Siply.
The raised funds will be utilized to provide financial and technological assistance to elevate traditional agri businesses and accelerate their growth, the company said in release.
Founded in 2020, Ayekart helps agri business through a set of services including finance, tech, and supply chain management. It also enables credit through non-banking financial corporations (NBFCs) and other lenders for pre-shipment finance, distributor & dealer finance. It also allows manufacturers to find new markets.
Ayekart claims to have helped over 10,000 businesses and facilitated 130 crore valued transactions in FY22 with the Ayekart platform. The company claims a gross transaction value (GTV) of Rs 139.5 crore in FY22 with operations across 13 cities. Going forward, it aims to enable 10 million traditional businesses to embrace technology & hand hold them financially along with expanding its reach to 15 countries in the next 5 years.