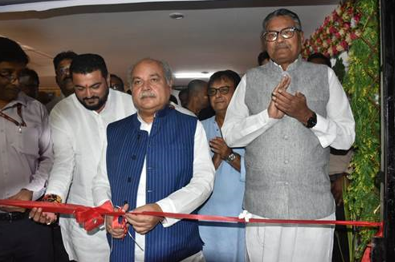 Narendra Singh Tomar, Union Minister for Agriculture and Farmers Welfare, recently inaugurated the sixth State Centre of Coconut Development Board at Junagadh in Gujarat. Tomar also inaugurated the 24th World Coconut Day celebrations.
During his address, Tomar said that along with coconut cultivation, processing and marketing is also growing in our country and India is becoming a leading player in coconut exports. Through the board, the farmers cultivating coconut are getting benefits of the government's schemes and along with increasing their income, they are also contributing to the country's economy.
On the occasion of the World Coconut Day this year, Tomar congratulated the National Award and Export Excellence Award winners of Coconut Development Board and also addressed the farmers gathered in Kochi, Kerala through video conference.
Tomar elaborated that the central government is working continuously with the states to increase the cultivation and processing of coconut. The schemes are being implemented meticulously through the Coconut Development Board. He said that the cultivation of coconut is a very good farming practice and its growth will increase the benefits drawn by farmers and the country as a whole.
The function was organised by Junagadh Administration and Coconut Development Board wherein Dr. Vijayalakshmi Nadendla, joint secretary and board president, Union Ministry of Agriculture and Farmers Welfare delivered the welcome address.