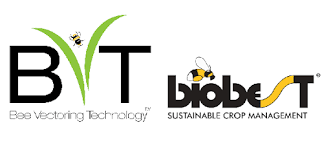 This first California order officially starts BVT's launch stage in strawberry and raspberry market in US.
Bee Vectoring Technologies International Inc. has announced its closing of the first California sales order of its proprietary Vectorite with CR-7 (Clonostachys rosea CR-7) biological fungicide and natural precision agriculture system with a strawberry and raspberry grower for one of the world's largest berry companies.
This first California order officially starts BVT's Launch Stage in this important market. The grower will use BVT's proprietary Vectorite with CR-7 biological fungicide and natural precision agriculture system on a portion of strawberry and raspberry crop acres.
"This first sale milestone is a key component of BVT's strategy to expand into the state of California, which is the largest growing region and our most significant market opportunity in North America," said Ashish Malik, CEO of BVT. "The opportunity in California includes several crops with an overall growing season which spans up to 10 months of the year, thus representing significantly larger and more diversified annual revenue streams for BVT."
"The customer is a large, influential grower in the Watsonville and Salinas area," said Ian Collinson, Sales Manager at BVT. "Their successful three-month demonstration trial of the BVT system last year and the resulting positive data were the main reasons for the customer to continue their business with BVT. Trial results showed the BVT system helped control fungal disease during the bloom period, which lead to healthier berries post-harvest that translated into real value for the berry company in higher quality packed berries and increased marketable yield."
"The trial, which was also closely followed by the berry company, clearly showed the BVT system's high return on investment. ROI's of 6x or higher are the expectation by growers for agricultural input technologies in specialty crops like berries. Our recent work is demonstrating ROI for the BVT system of 10x or higher, and this is driving conversion of new customers to our system," continued Mr. Collinson. "This led to this year's sales order which was for a portion of the grower's operation and is larger than we typically see in the first year, thus signalling the value and confidence the grower has in our technology."
BVT continues to work closely with the grower to potentially expand the order to apply the Company's system to their blueberry crop by this fall season, which could mean extending their BVT usage to eight months of the year, and with the berry company to introduce the system to their other growers.
California is the country's largest berry market with an estimated 55,000(1) acres of strawberries, blueberries, raspberries and blackberries representing 30% of the berry acreage in the US. As a 100% organic product delivered 100% naturally, the BVT system dovetails perfectly into the California market, controlling disease and increasing yield while being exempt from residue testing requirements.