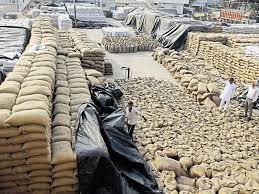 Aggregation of demand through GeM to bring down the cost of procurement for the government.
On the directions of Prime Minister, a review meeting of GeM (Government E-Marketplace) was held under the chairmanship of Commerce and Industry Minister Piyush Goyal. Buyers from over 50 Central Govt. Ministries and 50 CPSEs were invited for getting first-hand feedback of the Buyers.
Goyal lauded the efforts being made by various Buyer organizations in increasing their procurements through GeM and emphasized that Hon'ble Prime Minister has set a target of 75 per cent procurement to be made through GeM by 15th of August and 100 per cent procurement to be made through GeM by the end of the current financial year.
The minister said that there was a need to keep a strict vigil on GeM procurement data and identify any deviant behaviours using Advanced Analytics and AI ML based tools so that immediate and strict action could be taken against any such deviant behaviours.
The Minister emphasized on the need to change in the perception that public procurement is a source of corruption. He said that GeM has brought about a sea change in the way public procurement is perceived by public at large. He expressed the hope that GeM will continue its engagement with all stakeholders and going forward will also focus on ease of doing procurement. He desired that GeM should be benchmarked against best in the class rather than being benchmarked against other Government systems.
Goyal also expressed the hope that the kind of data being generated in GeM will certainly help government in improving transparency and efficiency in public procurement. The Minister said that aggregation of demand because of procurement happening through a single portal will help in reducing the cost of procurement also for Govt. Buyers. With collective wisdom and collective efforts of all stakeholders, GeM can well become the largest marketplace for public procurement in the world, he added.