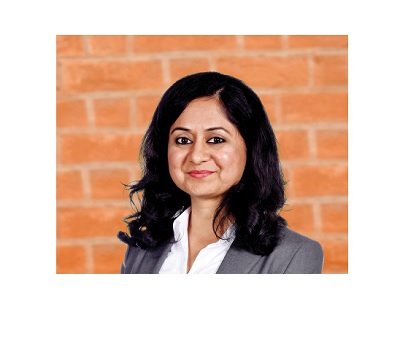 RICH has been scouting for innovations in the agriculture sector and prepared a compendium with a list of start-ups and companies using emerging technologies to solve agriculture problems. Rashmi Pimpale, CEO, RICH reveals more about the initiatives in interaction with Agro Spectrum India
What will be the latest innovations in the agriculture sector from RICH?
Launched in 2017 by the Government of Telangana, Research and Innovation Circle of Hyderabad aims to solve complex local and national challenges by facilitating collaborative networks between diverse stakeholders of the research and innovation space. In 2021, RICH was appointed to lead the Science and Technology Cluster for Hyderabad under an initiative spearheaded by the Office of Principal Scientific Adviser (PSA) to the Government of India.
While RICH does not develop innovations by itself, its mandate is to act as an advisory platform for start-ups. However, we have supported innovators, start-ups, and researchers working on solving farming challenges. By fostering collaborations between various entities in the agriculture sector, we have tried to create a supportive ecosystem for innovators in the agri-tech space.
RICH has been scouting for innovations in the agriculture sector and prepared a compendium with a list of start-ups and companies using emerging technologies to solve agriculture problems. The compendium was submitted to the Office of Principal Scientific Adviser (PSA). In one of our latest projects with AgHub, the agri-innovation hub of Professor Jayashankar Telangana State Agricultural University (PJTSAU), we screened the compendium with the professors of PJTSAU to shortlist 21 emerging technology companies. We selected ten start-ups with impactful solutions for the first cohort. While our role was mainly to identify start-ups, PJTSAU's role was to support them in conducting the field pilots for their technologies. So far, eight out of the ten shortlisted start-ups have completed their field trials, and we have been closely monitoring these pilots.
We are collaborating with the Dept. of Agriculture and the Emerging Technology Wing, Dept. of ITE&C, Govt. of Telangana, to implement a project titled "Emerging Technologies for Agricultural development". The project is funded by the Ministry of Agriculture and Farmers Welfare, Govt. of India, under the National e-Governance Plan in Agriculture (NeGPA). As part of the implementation plan, we will demonstrate solutions using emerging technology to solve five farming challenges: crop monitoring, irrigation management, nutrient management, farm automation, and traceability. We have already started working with two start-ups, KrishiTantra and Aquastride, to demonstrate the on-ground deployability of nutrient management and irrigation management. Both the start-ups have completed their field pilots in the Maheshwaram Mandal block, Rangareddy district, Telangana and are ready for further deployment across the state.
How do you plan to create sustainable impact by developing indigenous solutions for the agri sector?
India has different agricultural ecosystems depending on the region, soil parameters, water availability, etc. One solution does not solve the challenges farmers face in all areas. Hence, traditional knowledge and indigenous solutions are required to find sustainable solutions to farming problems, one region at a time.
We continually partner with other organisations to work on indigenous solutions in the agriculture sector. Recently, we have started working with the United Nations Development Program (UNDP) in their Data for Policy project to develop data-driven climate-resilience policies in Telangana. To find solutions relevant to the agriculture space in the state, we are conducting field studies to understand the farmer's issues, identify indigenous climate-resilient practices, and scale localised solutions with the potential to create a more considerable impact. We believe grassroots innovations have a higher potential to create a sustainable solution.
RICH has also initiated efforts to address the issues of dryland agriculture systems through dialogue with a wide spectrum of stakeholders and community outreach programmes.
RICH is spearheading the conversation around dryland agriculture. Tell us more about the initiative.
India's 68 per cent cultivated area is drylands, supporting 40% of farmers. It produces 44 per cent of our food requirements. In Telangana, 25.29 lakh hectares out of 53.15 lakh hectares of gross cropped area is irrigated. The rest are rainfed areas making dryland agriculture a prime focus for RICH.
Some of the significant challenges dryland farmers face are low yields and crop losses due to poor resilience to climate change, which has drastically affected this food system in the region. As part of our initiatives on dryland farming, we submitted a paper titled 'Dryland Food Systems in Telangana' at a Pre-Summit event for the United Nations Food Systems Summit. In this paper, we highlighted the challenges farmers face in India's dryland agricultural ecosystem.
Before submitting the paper, we convened an online dialogue on the topic with relevant stakeholders, including those from the State and Central Government, researchers, farmers, innovators, and others.
During this discussion, we identified the following challenges in the dryland ecosystems of Telangana:
• Irrigation Water supply: Farmers depend on rain-fed agriculture. In the absence of rainfall, it is essential to strategize for other possible irrigation methods.
• Genetic erosion: Farmers are experiencing an increased loss of local crop varieties.
• Local seed systems: Communities have weak storage systems and fail to preserve local seeds.
• Subsidies for locally cultivated seeds: Farmers purchase seeds every cropping season from the government at subsidised rates. There is a need to support local seed systems by extending subsidies to local seeds.
• Increase in pest population: Dryland crops are increasingly infested by pests and diseases. Mono-cropping has contributed to this surge.
• Lack of marketing infrastructure: Farmers need platforms to sell their produce in their villages and neighbouring areas.
• Loss of soil fertility, soil degradation, and crop loss due to climate change (rainfall pattern has changed).
• Crops like cotton and soya have replaced millet, pulses (black gram, green gram), and oilseeds (safflower, Niger).
• Government subsidies don't reach the last mile.
• Less price realisation as the farmers sell their produce to local traders.
• Lack of investments with FPOs and dryland farmer groups for bulk marketing.
We have recorded feedback and suggestions from participants, and we are working on them by identifying start-ups that use technology to solve problems in dryland farming. Our objective is to help foster research and innovation that can solve these issues and create an impact.
We are working on a similar project with the Atal Community Innovation Centre of the Chaitanya Bharathi Institute of Technology (ACIC–CBIT), Hyderabad. As a part of this project, we conducted a Community Outreach Programme in the dryland regions of Telangana and identified 19 major problems faced by farmers in this region. We jointly organise events like hackathons to promote grassroots and student innovators working on feasible engineering solutions to solve pressing farming issues.
Apart from India, are you working with any other countries on the dryland agriculture initiative?
Our focus area lies in India, but we have reached out to Rwanda in Africa through the Federation of Indian Chambers of Commerce and Industry (FICCI). FICCI has implemented the India-Rwanda Innovation Growth Programme (IRIGP). RICH played the role of a technical agency to identify, mentor, and support Rwandan start-ups in the agriculture space. In a capacity-building workshop conducted by FICCI in Kigali for the Rwandan and Indian start-ups, our Food & Agri Director, Bhubesh Kumar, extended his expertise to eleven agro-companies from Rwanda and mentored a few working on dryland farming problems in India and Rwanda.
How will this initiative help farmers in the long run?
RICH has a focussed approach in identifying innovators and supporting their simple yet effective solutions. We look for grassroots innovators and start-ups who have worked on-ground to identify the challenges a farmer faces before developing any solution instead of companies who devise a solution first and then try to solve a problem using it. The RICH team interacted with the farmers to understand their challenges they face and find solutions for those.
We emphasise a product's usability, feasibility, and affordability before extending our support to scale it from lab to market. Through this approach, we have supported relevant innovations that show higher impact. For instance, we identified a dryer developed by a start-up in one of our community projects with ACIC-CBIT. The dryer was optimal for multiple crops and easy to use for farmers.
What will be your funding mechanism for these types of initiatives?
We are not a funding agency for start-ups but foster collaborations between start-ups and relevant organisations. It means we connect start-ups with different organisations based on their needs. If a start-up requires funding, we connect them with suitable incubators or venture capitalists. However, we help start-ups by facilitating business partnerships. For instance, Bio-prime is a start-up supported by RICH. We facilitated business partnership with Delta Agrigenetics, which helped them increase their sales by 45 per cent in two years. This growth has helped them pitch and bag a VC funding from Omnivore Capital.
What will be your future collaborations in the pipeline?
We are working on a few programmes in the agriculture space. The two significant projects we would want to highlight are:
1. We have recently signed an MoU with Evergreen Energy Enterprises Inc. (EEE) to help develop and deploy an integrated emerging technology-based farm service platform- "Smart Crop" to cultivate oil palm in Telangana under the National Mission on Oilseeds and Oil Palm (NMOOP). This platform enables enrolling farmers, supplying quality seedlings, testing soil quality, automating irrigation, monitoring crops using drones, smoothing the harvesting process, and many more.
2. We have collaborated with the Emerging Technologies Wing and the World Economic Forum to scale up emerging technologies identified under the AI4AI project. We are also working with the Dept of Agriculture, Govt of Telangana, to scale up the technologies successfully demonstrated under the NeGPA project among Telangana farmers.
Sanjiv Das