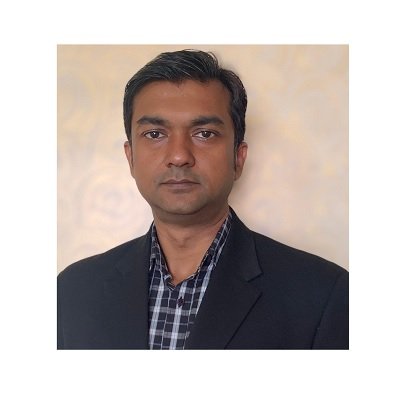 Praman.AI, the world's largest Horticulture Exchange launched in August 2021, has introduced the first-of-its-kind revolutionary exchange platform that is dedicated to horticulture and agri commodity trading, with over Rs 5000 crore in annualised trade value. Saurabh S, President, Praman.AI reveals more about the exchange and how it can empower farmers
Tell us about the exchange platform that is dedicated to horticulture and agri commodity trading?
The agriculture market for spices, nuts, fruits and vegetables is a massive $1.4 trillion in value and Praman with its AI-enabled Quality underwriting and trade settlement has disrupted the way fresh produce is traded within a short span of six months.
Praman, the world's largest horticulture exchange, was launched in August 2021, facilitates spot-trading, e-auctioning, and reverse-auctioning in horticulture commodities of fruits, vegetables and spices including onion, cardamom, apples etc.
Praman's technology intervention converts farmyards into digital market yards with end-to-end traceability, quality assurance and trade discovery. Today, we are pioneering the concept of the spot-quality assessment across cash crops and have become the benchmark for hundreds of farmers, farmer producer organisations, modern trade corporations, and general trade buyers across the country and the globe.
Sellers and buyers get access to the national price discovery grid, digital trade discovery, quality underwriting and guaranteed trade settlements. We also provide a full-stack service bouquet of logistics, warehousing, and credit financing of these trades which then becomes an end-to-end post-harvest solution.
Praman has proved to be a trusted partner with a flourishing community of 34000+ growers, 5000+ buyers, and 700+ partnerships including major corporate houses and nodal governmental organisations like NAFED, AP Markfed, the Spices Board of India, J&K Horticulture Board among others.
How does Praman.AI want to bring in a revolution in the horticulture sector?
Praman's Exchange platform makes horticulture trade easy, simple, and trustworthy. It has been built on three pillars:
Trade Discovery: A digital platform that enables fair price discovery and strong market linkage by driving geographic expansion and market outreach.
Quality Assurance: Our proprietary Intello Labs' technology enables digital and spot quality assessments on trade accepted parameters that are instant and accurate at every stage of the supply chain.
Trade Settlements:  We have integrated a full-stack array of services including logistics, warehousing, payments and credit facilitation for its users to seamlessly execute trade contracts.
We at Praman recognise the imminent need to empower all our farmers, traders, and consumers with digitalisation and sustainability across the globe.
In the wide-scale adoption of digital trade in fresh produce, Praman has the potential to disrupt how horticulture and agri-commodities are traded the world over thus revolutionising a trillion-dollar produce trade economy.
It is also our firm belief that with Praman and our technology, the world will save over $250 billion annually in wasted horticulture produce, thus, creating a sustainable planet through reduced agri-wastage.
How many companies are listed at your exchange? Are you associated with BSE, NSE etc?
We are not associated with NSE or BSE. Praman's exchange platform focuses on fair price discovery of agri-produce for quality produce through real-time auctions and spot trades.
Over 8000+ Traders and Trading / Procurement Companies are members of Praman and over 40,000+ farmers through various Farmer Producer Organizations are members of the exchange.
How will farmers be benefitted from your exchange platform?
The lack of sufficient and relevant advancements within technology has for long made the farmers suffer the consequences of information asymmetry. Lack of technology to determine the communicable quality assessment of the product, to provide real-time and broader market linkages have led to post-harvest loss through deterioration of quality or a colossal supply-demand mismatch; all of which affect the price realization for the farmer.
Since the launch of Praman, we have seen high ground-level impact creation within a short span of six months. Bringing in the digitalisation of the horticulture trade, the exchange has successfully standardised quality, enhanced price discoverability, established market linkages, and eliminated information asymmetry, ensuring that the entire value chain becomes transparent and traceable.
Praman has played a significant role in impacting 40,000 Farmers across the Cardamom, Onion and Apple commodities, capturing over 80 per cent of the market. By bringing this technology to the smallest of the farmers, Praman has delivered 12 per cent higher incomes and empowering them with the ability to ascertain the quality of their products as well as get access to broader markets at the click of a button.
Affordable automation using computer vision for activities like sorting, grading, and packing also provided an all-encompassing user experience for growers, farmer co-operatives, wholesalers, retailers and processors alike. Rich availability of data and usable data trends arrived at through this digitisation were instrumental for growers and buyers to manage their crops, inventory, and market connectivity better.
What kind of technology is in use at your exchange for the ease of trading?
Praman is powered by Intello Labs' patented Quality Assaying technology. It is the world's most advanced digital quality assaying solution. Our core IP visually assays the quality of fruits, vegetables and spices using AI, computer vision and machine learning for grading and sorting based on size, colour, defects, etc at every stage of the value chain. 
We have the largest proprietary data on horticulture with 300 Million images and 97 per cent accuracy in AI models for image-based quality assaying. This is one of the highest levels of accuracy that anyone can find across the industry.
It mitigates the need to manually assess commodities and removes the scope of subjectivity, ensuring fair price possibility and extensive market discovery. It delivers objective, on-the-spot, and real-time reports for all our users bringing transparency and standardisation to the quality assessment of horticulture and agri commodities. The technology also goes a long way in reducing value risk and wastage in agriculture supply chains.
What will be your plans for the Indian agri centre?
Praman has planned an expansion of its current diverse commodity range with over 10+ more commodities in spices and fruits. Black pepper, cumin, nuts, citrus fruits etc. will be introduced on the exchange. We are also in the process of evaluating and initiating a range of customisable credit facilities for our users, re-organising warehousing and logistics with a focus on FPOs. This would go a long way in helping support the horticulture trade, improve the supply chain management and expand the market.
We are building end-to-end traceability of the agri-produce using blockchain technology and introducing smart contracts to ensure the enforceability of trade contracts.
Where is your exchange located and do you plan to open any branches across the country?
Praman is headquartered in Gurgaon, Delhi. Since it is a digital exchange, we do not require any branch offices and have a pan India presence.
Any plans to venture into the global markets?
The Praman Exchange is a highly cost efficient and scalable product, which is already being scaled globally via extending it's services to a vast network of importers and exporters.
Sanjiv Das
sanjiv.das@mmactiv.com