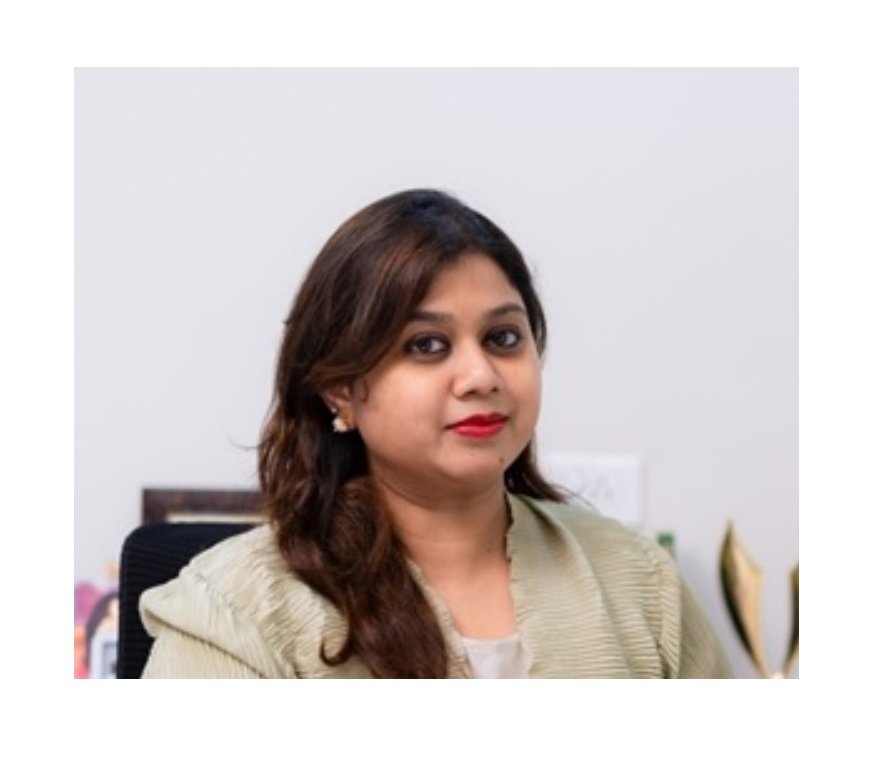 The landscape of India's agriculture industry has recently shifted especially when it comes to the contribution of women in this sector. They play a pivotal role in agriculture and their contribution to agriculture in terms of the number of tasks performed and time spent is greater than their male counterparts and they are responsible for most of the agricultural activities, they are still considered as helping hand and not recognised as farmers, preventing them from accessing specific loan and benefit programmes to expand production. However, this scenery is now changing its colour with women agro entrepreneurs such as Gubba Deepthi, Chief Growth Officer, Gubba Cold Storage setting up a benchmark for others to follow in this domain. Deepthi Gubba is a strong, assertive woman who has been balancing with aplomb, being a homemaker and an entrepreneur. Her journey in the industry goes back 10 years when she started as a content developer for Gubba Seed News. Her knowledge, zeal and passion grew limitlessly and as time passed she took over the HR, Branding and Communications of the company. At present, she is the Chief Growth Officer of Gubba Cold Storage. She has also been head of ERP, Quality Assurance, Seed R&D, Customer care, which involves high technical knowledge. Apart from her professional profession, she also runs a trust for underprivileged girls of the society. In an exclusive interview with AgroSpectrum, Gubba Deepthi shared her overall journey in this sector. Edited excerpts;
How do you envisage the future of women entrepreneurs in the country's agriculture sector?
Women, at every stage have been involved in the most prime occupation of our country – agriculture. In 2021, 75 per cent of full-time workers in the fields were found to be women. In the past decade, we witnessed the entire ecosystem of Indian agriculture revolutionise. Women's participation and contribution has been so positively aggressive, from creating sensors to assess farming conditions to designing wearable tech that helps detect disease in cattle, we saw women's contribution to innovation elevating. Agriculture has, is and will always be the paramount of our country. The need for it cannot be diminished irrespective of any advancement. However, there is no denial in the fact that moving forward we will have a reasonable balance between manpower and automation. The literacy rate of women in India (as per December 2021) is 64.64 per cent, 10 years ago we were at 53 per cent. Standing in 2022, we see this growth is going to get aggressive and the pace is going to be faster.
So, I am confident that the future of modern agriculture has begun to be astounding with the contribution of women.
Compared to the western world, where do Indian women stand in the field of agro entrepreneur?
India is a developing country. Our GDP, exports, CAGR, literacy and every other factor of growth, in my opinion, is on a different journey altogether as the opportunities, foreign direct investments that the western world and we receive, are not similar, rather, incomparable. However, it's now time that we trust this gender and encourage to have their ratio go higher in decision making roles. Government has welcomed this change by making it mandatory to have at least one female in the board. India probably needs more such initiations.
Various schemes floated by the central and state government recently to allure more women into the agri sector. Do you feel that such schemes are moving in the right direction to attract women into the agri sector of the country?
An individual's growth and prosperity is claimed to elevate when the skill, efforts and opportunities are from both ends – the government and the individual. We see government doing their bit year on year, however, it is a request to the government to design and execute schemes like the Mahila Kisan Sashaktikaran Pariyojana (MKSP) – government's flagship scheme to empower women engaged in agriculture activities which had over 36.06 lakh females benefit.
What are the bottlenecks that are limiting the involvement of women entrepreneurs in this sector?
The biggest bottleneck limiting the involvement of women entrepreneurs is the preset mindset that women are grown up with. We are told and made to believe that certain jobs are not meant for women. On top of that, the lack of opportunities, right guidance, and the hunger to search for what else can be the need to develop and what could be done from one's end to contribute is somewhere missing. I believe there is a gap, women are getting educated but the output would be different if women were educated for self and country's development rather than obliging the government to compulsory girl education rule. We teach the women to play safe and opt for roles that are followed with comfort. Probably that's why we hardly see any women in pest management, for example. Such stereotypes are yet to be broken. To choose, without the fear of already-always existing so called society rules. This will increase the risk taking capacity of women and when this happens, wonders will happen.
Entrepreneurs will provide a solution when they see a problem. We must continue to encourage more science exhibitions, from the elementary level itself. Youth is the future of our country. It's our rightful duty to fuel their innovation. Private players and government collaborations in terms of education subsidiary, training programs, awareness creation, designing new skill development…basically to explore more is the need of the hour.
There are many sectors in the field of agriculture such as crop cultivation, poultry, livestock, dairy, food crop cultivation etc. according to you, which sector attracts the women agro entrepreneur most?
In this era of revolution, we are going to upgrade in every field of agriculture. There is a need for innovation in all. When we talk of upgrading, it is going to be on field, in the R&D, on the backend, in the corporates that deal with cultivation, livestock, dairy etc. As a woman, I love challenges and believe this is the case for all my fellow-women. Hence, every sector is equally challenging and attractive.
This domain is heavily dominated by men. How can this change, so more women may participate without hesitation?
Yes, this domain has been dominated by men. However, the contributions made by women on the field and the back end is noteworthy. My roadmap to have more women's participation would be to educate them about their potentials from the scratch. When they are shown the right path from the scratch, they know what, where and how to follow. I also strongly believe that women must be invested in the R&D of our country's agri-development. I am working on building a cold chain facility that is entirely run by women, in terms of operations, sales, decision making, business analysis etc. It will be my bit to empower the women of India.
Gubba Cold Storage has come a very long way. What are the challenges faced by the company during its initial stages of operations?
Being the pioneer in the cold chain industry, when we initially began, we truly saw stars in the daylight. When your vision is that of like no one else, it gets really hard for you to have people believe in you. You feel humiliated and the series of rejection that follows…reaches to that one saturating point where you have self-doubts. This is a story of every entrepreneur I believe, however, how you grow and learn out of these circumstances shapes you. The case with our MD, Gubba Nagender Rao was similar, except for, he had the key. He always believed in himself and his vision. He knocked 100's of doors to have 1 person listen to him. One thing was for sure, he was not to give up until he saw his dream come real. Having to align the first loan sanction, our first engineer and everything that happened for the first time in the cold chain facility in 1987, which we now call the Gubba M1 situated @ Medchal Hyderabad, was a challenge. Our MD was not fulfilling just his dream, he upgraded the skill, trust and vision of the entire team.
What are the key features of your storages that make them the most preferred storing destination?
Gubba Group is a 34+ year old organisation, having its operations run through all over Telangana and Aurangabad. In 1987, Gubba became the pioneer by altering the view of India's vision with respect to preservation by establishing the first and back then, the only cold storage in Andhra Pradesh. Initially, Gubba started with 500 tonnes. With expanding further till date we have 18 facilities, one Seed Quality Testing lab, one Biotech lab and the only private company that has ventured into multi-location trials (MLT) operating all throughout India. As on date, we have invested 150 crore into serving the Seed, Pharma and Food industry. Today, we stand at 1,15,000 tonnes and 1.35 crore cubic feet capacity.
We are proud of many 1st in our cap:
1st Seed Cold Storage in India.
1st Jumbo Cold Storage in India
1st Private Germ Plasm Bank in India.
The only NABL-accredited private seed quality testing lab in India.
2nd largest pharma complaint cold storage facility in India.
Gubba Biotech lab – Precision and excellence in testing at molecular level
Gubba multi-location trials – The only one in India undertaking MLT for public and private entities to produce unbiased results.
At Gubba, we are committed to have our time and resources invested in providing world class services and apex technology, having said that – we have inculcated 21 CRF Data loggers, upcoming barcoding system for smooth inventory, ERP enabled systems, MHE operations, and our team is experienced, efficient and trained.
We also have our patent Gubba App – by which we deliver online access to our clients, each with unique credentials to have live updates and reports of the stock with a single click on the smartphone.
Nitin Konde