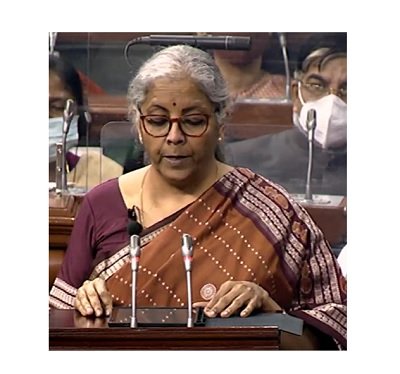 A slew of measures is likely to benefit the sector
Finance Minister Nirmala Sitharaman while announcing the Budget 2022, gave a special emphasis on the agriculture sector. Sitharaman mentioned the government's priority for farmers cultivating paddy, kharif and rabi crops under which 1,000 LMT Paddy is expected to be procured benefitting over 1 crore farmers.
Rs 2.37 lakh crores will be transferred to 163 lakh farmers as Minimum Support Price (MSP) for the procurement of paddy, wheat, rabi and kharif. Chemical-free, natural farming will be promoted across the country with a focus on farmers' land in 5 km wide corridors along the river Ganga. She also mentioned branding millet products nationally and internationally.
The budget also mentioned the use of drone technology for farming activities. States will be encouraged to revise syllabi of agricultural universities to meet the need for natural, zero-budget and organic farming, modern-day agriculture.
Sitharaman also mentioned a fund with blended capital raised under co-investment model facilitated through NABARD to finance startups in agriculture & rural enterprises for farm produce value chain. Apart from these, finance startups to receive incentives to aid rural enterprises.