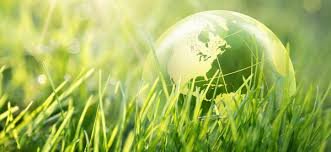 Currently, fish farming is an absolute necessity to meet the food demand and supply
Global Fish Farming Market by Environment & Fish Type – Forecast to 2025, A $376+ Billion Opportunity
Key Findings
Asia-Pacific is expected to lead the global fish farming market, growing at the highest CAGR of 4.89%, in terms of revenue, from 2018 to 2025.
Based on environment, the fresh water segment occupied around 61.8% of fish farming market share of the total market in 2017.
By fish type, the others segment that includes craps mackerels, sea bream, and trout occupied a major share of the global market in 2017, in terms of revenue, followed by salmon.
China is the largest country, in terms of revenue generation, in the global fish farming market, and is expected to grow at a CAGR of 5.31% from 2018 to 2025.
The tilapia fish segment is expected to witness significant growth of 4.62%, in terms of revenue, during the fish farming market forecast period.
Currently, fish farming is an absolute necessity to meet the food demand and supply. This industry provides high-quality and disease-free fishes by rearing fishes in an environment that meets the hygiene standards. In addition, fish farming activity is utilized to conserve the species on the verge of extinction.

The global fish farming market is projected to witness significant growth during the forecast period, owing to increased health awareness among consumers about the intake of balanced nutrient quantities. In addition, rise in government rules and regulations in different countries that promote fish farming to meet the growth in demand to cope with food insecurities is expected to boost the fish farming market size.

However, increase in water pollution and changes in climatic conditions hamper the fish farming market growth. Moreover, fish farming production is vulnerable to adverse impacts of diseases such as koi herpesvirus a viral disease that hamper the fish production. Disease outbreaks in recent years have affected farmed Atlantic salmon in Chile, and in several countries in Asia, South America, and Africa, resulting in partial or total loss of production, which restrained the of market growth.

Freshwater was the highest revenue generator, and is expected to witness highest CAGR of 4.74% during the forecast period, followed by marine water segment at 4.89%.

LAMEA was the second largest market in terms of revenue generation, with almost one-fourth share in 2017, and is expected to register a CAGR of 4.55% during the forecast period. In North America, fish farming has ceased expanding in recent years, however, in South America it has shown strong and continuous growth, particularly in Brazil and Peru.
This is attributed to technological developments in South America. Moreover, rapid development in the Middle East, in terms of infrastructure and technology, drives the growth of the LAMEA fish farming market. However, weak economies in Africa hamper the spending of consumers, which in turn limits the growth of the market.