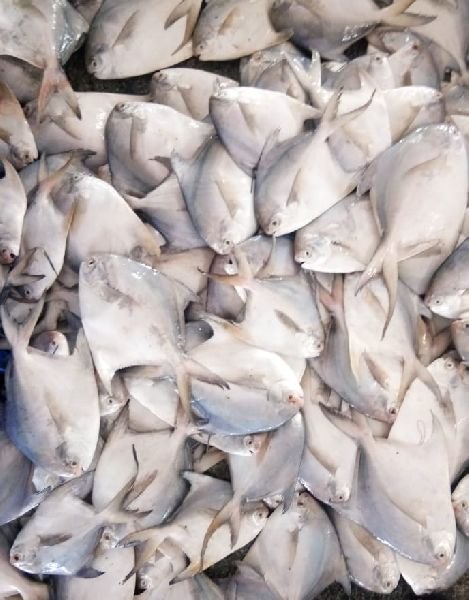 Production of silver pomfret was 17, 235 tonnes in 2022, which declined by 8.45 per cent compared to 2017
Sudhir Mungantiwar the state minister of forests in Maharashtra, announced that the silver pomfret has been declared the 'state fish' of Maharashtra during a national conference on the Kisan Credit Card. This type of seafood is highly preferred by the coastal population of Maharashtra. The central fisheries minister, Parshottam Rupala, was present during the announcement. Mungantiwar stated that this decision will contribute to the conservation and growth of silver pomfret production in Maharashtra.
Fishermen in the state have recently expressed concern over the decline of silver pomfret due to mechanised fishing. The fish is being caught prematurely, leading to a drastic decrease in its quantity in coastal waters. Fishermen's associations have called on the government to take action to protect the species. The decline in numbers has made it difficult to catch fully-grown silver pomfret which is known for its soft, buttery taste and popularity in Maharashtrian cuisine. The government's decision is likely to safeguard the species and increase its catch in the state.
According to the Marine Products Export Development Authority (MPEDA), production of silver pomfret was 17, 235 tonnes in 2022, which declined by 8.45 per cent compared to 2017.
Pomfret was once abundant along the coasts of Sindhudurg, Ratnagiri, Raigad, Thane, and Palghar districts. It can also be found in coastal areas of Satpati, Jhai, Surat, and Kutch. Establishment of the Oil production project 'Mumbai High', leading to the invasion of the fish's marine habitat. Unfortunately, there has been a consistent decrease in pomfret production since the 1980s. The state government recognised the significance of this fish species and even issued postage stamps to commemorate it.