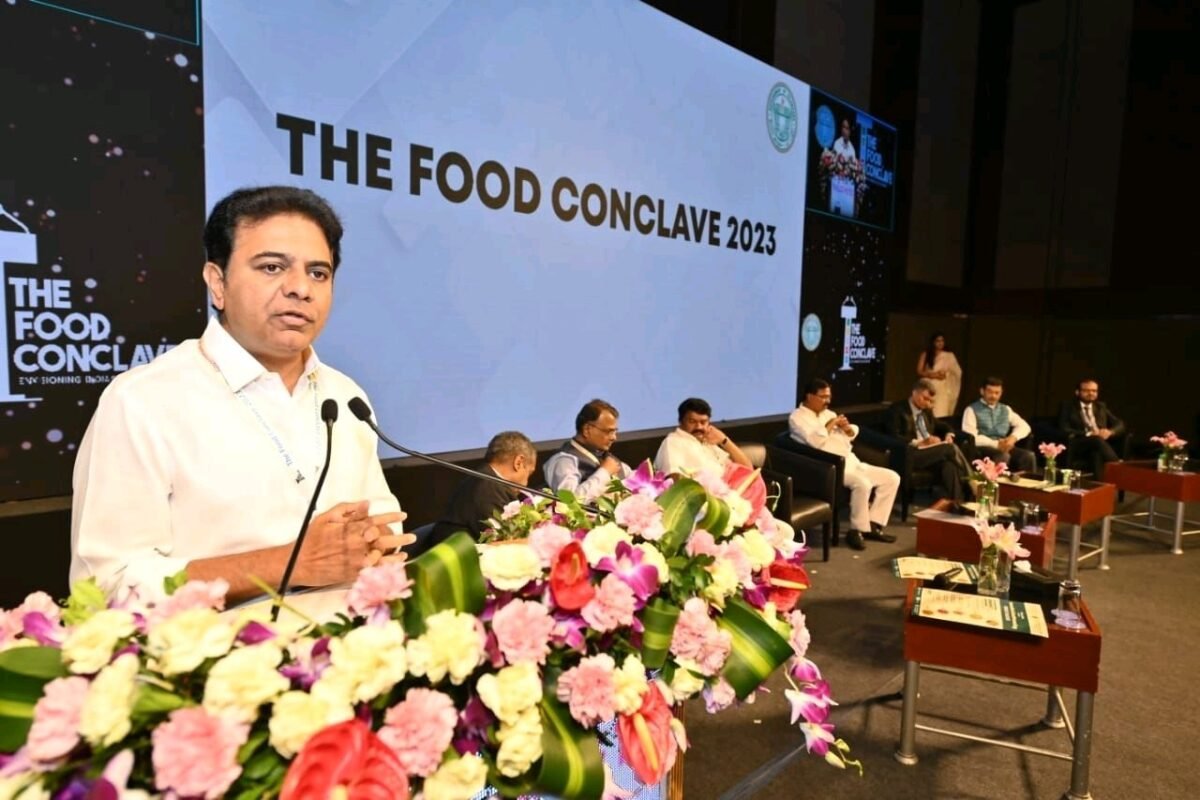 27 MoUs were signed between Telangana Government and agri-food companies
The state of Telangana has received an investment worth Rs 7218 crore at the Food Conclave 2023, which has the potential to generate 58,458 direct job opportunities in the agri-food industry in Telangana. 27 MoUs were signed between Telangana Government and agri-food companies announced by K.T. Rama Rao, Minister of IT Industries and Municipal Administration at the Food Conclave 2023.
The First Food Conclave 2023 was organised by the state government of Telangana. S. Niranjan Reddy Minister of Agriculture, T. Srinivas Yadav Minister of Animal Husbandry and Fisheries, Dr Ramesh Chand, NITI Aayog member; Dr R.S. Sodhi, President of Indian Dairy Association; Dr Vijay Gupta, former ADG World Fish Centre were present.
K.T. Rama Rao said, "Telangana is the best place to invest, the state is ushering in five revolutions including the agriculture sector, dairy, meat and fisheries all at once. During the last five years, the state government has added more than 7000 crore worth of capital base to food processing units. The government also developing special food processing zones which will collectively bring more than 10,000 acres of land under fresh food processing units."
'Innovation in Food Processing' was also launched by Rama Rao inviting start-ups and innovators across Telangana and India to build solutions to enhance local food processing.
The conclave was attended by industry leaders and experts from the agriculture and food industry. More than 100 agri-food industry representatives participated in the conclave and discussed on investment in 'agriculture production and policymaking to build production and growth'. Thematic tracks, on agriculture (green), edible oil (yellow), dairy (white), meat and poultry (pink) and aquaculture (blue) were a part of the event.