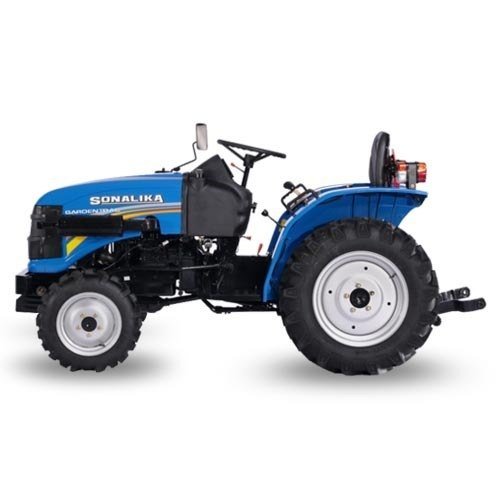 The tractor sales have reached 1,28,190 YTD
India's export brand, Sonalika Tractors has recorded 26 per cent domestic growth to clock 9,741 overall tractor sales in January'23. Largely powered by its recent unprecedented step of revealing tractor prices on the official website and a transformational customer-centric approach, this staggering achievement by Sonalika marks the opening of the year 2023 The tractor sales have reached 1,28,190 YTD.
Sonalika has continued to win farmer's trust with its unique approach over the years and provide easy access to superior technologies to farmers across the globe. The company has further capitalised on favourable market conditions such as record wheat acreage and construction activities which are in full swing in India. Deepening its commitments further to support agri-ecosystem month after month, Sonalika is fully geared up to meet the ever-changing needs of the farmers along with reliable affordability and ensure exponential income growth.
Raman Mittal, Joint Managing Director, International Tractors Limited said, "Along with launching innovative products, we also keep taking unique initiatives such as revealing tractor prices on our website that indeed has created a kind of revolution among the farming community as we have been witnessing huge influx on our website as well as dealerships. This approach has addressed a big issue for farmers and by ensuring such transparency in the tractor-buying process on our already robust product portfolio, we have been further reinforcing farmer's trust in our brand. This has enabled us to clock a sturdy 26 per cent domestic growth to beat industry growth and clock 9,741 overall tractor sales in Jan'23. Our YTD growth trajectory has reached 1,28,190 tractor sales which is inspiring for us to remain committed towards farmers and develop a world-class product portfolio for their prosperous future."