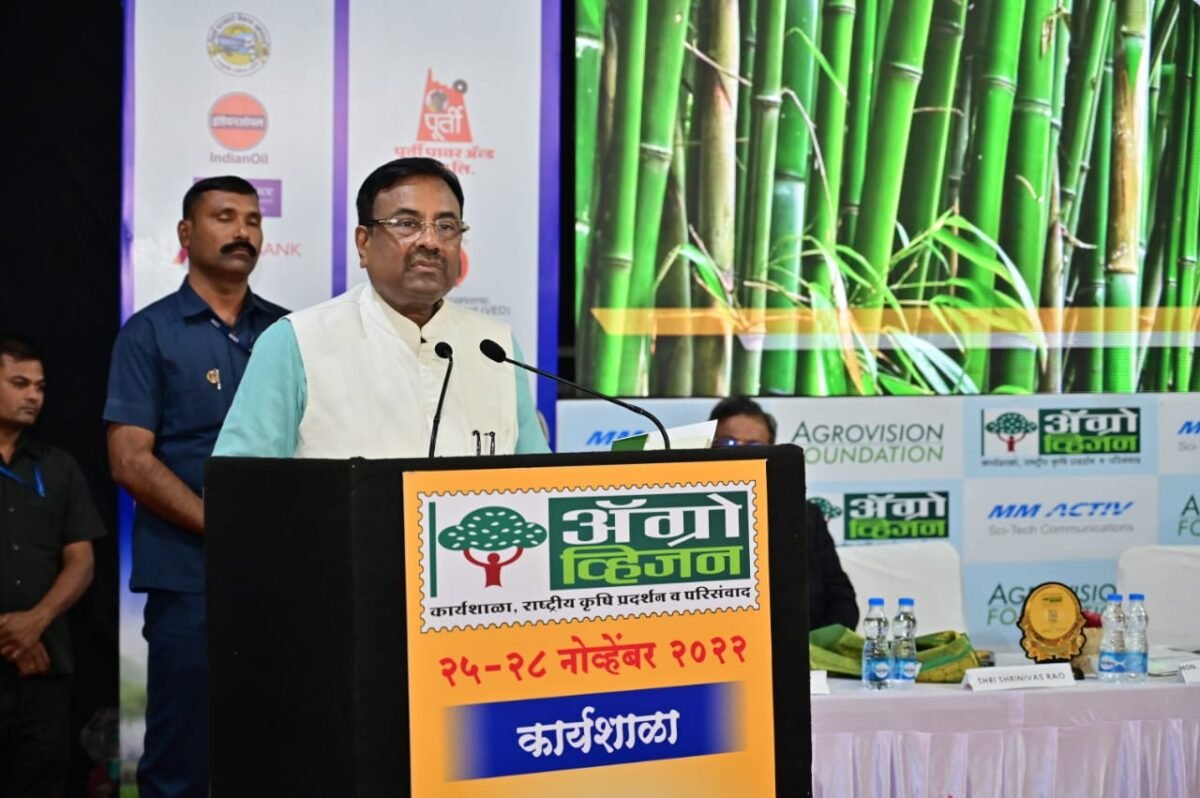 To develop multipurpose products at low cost from bamboo lab should be set up in the state.
"Bamboo farmers will become richer than sugarcane farmers, when bamboo will be used in different products. Bamboo crop can be a cash crop in Maharashtra, said Sudhir Munguntiwar, Forest Minister of Maharashtra in a Bamboo conference organized at the 13th Agrovision exhibition. Nitin Gadkari Union minister Road Transport and Highways, Pasha Patel; Farmer leader, Sharad Gadakh Vice Chancellor of Dr Panjabrao Deshmukh Agriculture University, Ravi Boratkar, Organising Secretary of Agrovision and Publisher of AgroSpectrum magazine, C.D. Mayee, Chairman, Advisory committee Agrovision and other delegates were present at the conference.
Munguntiwar said," There is a proposal for diesel production from bamboo in the pipeline. If we become successful in using bamboo as a wood, there will be less tree cutting. There is a need of setting up bamboo lab in Maharashtra state to develop multipurpose products at low cost from bamboo. The State Government of Maharashtra has set up Bamboo Research and Training Centre in Chandrapur. This year Bamboo Centre has made rakhis from bamboo and those rakhis were sent to London worth rupees 10 thousand. State Government also plans to plant bamboo trees alongside Nalha in the Manarega scheme. The Ministry of Forest has planted more than four thousand bamboo trees in the state.
"Bamboo economy can be developed in India like China; China has Rs 50 lakh crores of the bamboo economy. Bamboo can be cultivated on wasteland", said Nitin Gadkari. In one acre of land 200 tonnes of bamboo can be produced in two years of cultivation. Now ethanol production from bamboo is also possible we should increase bamboo plantations in the state which can create more jobs in the agriculture sector, he added.
Prof. Charu Chandra Korde from IIT Mumbai, Ashis Gharai, architecture Lalit Davate gave presentations on different use of bamboo.