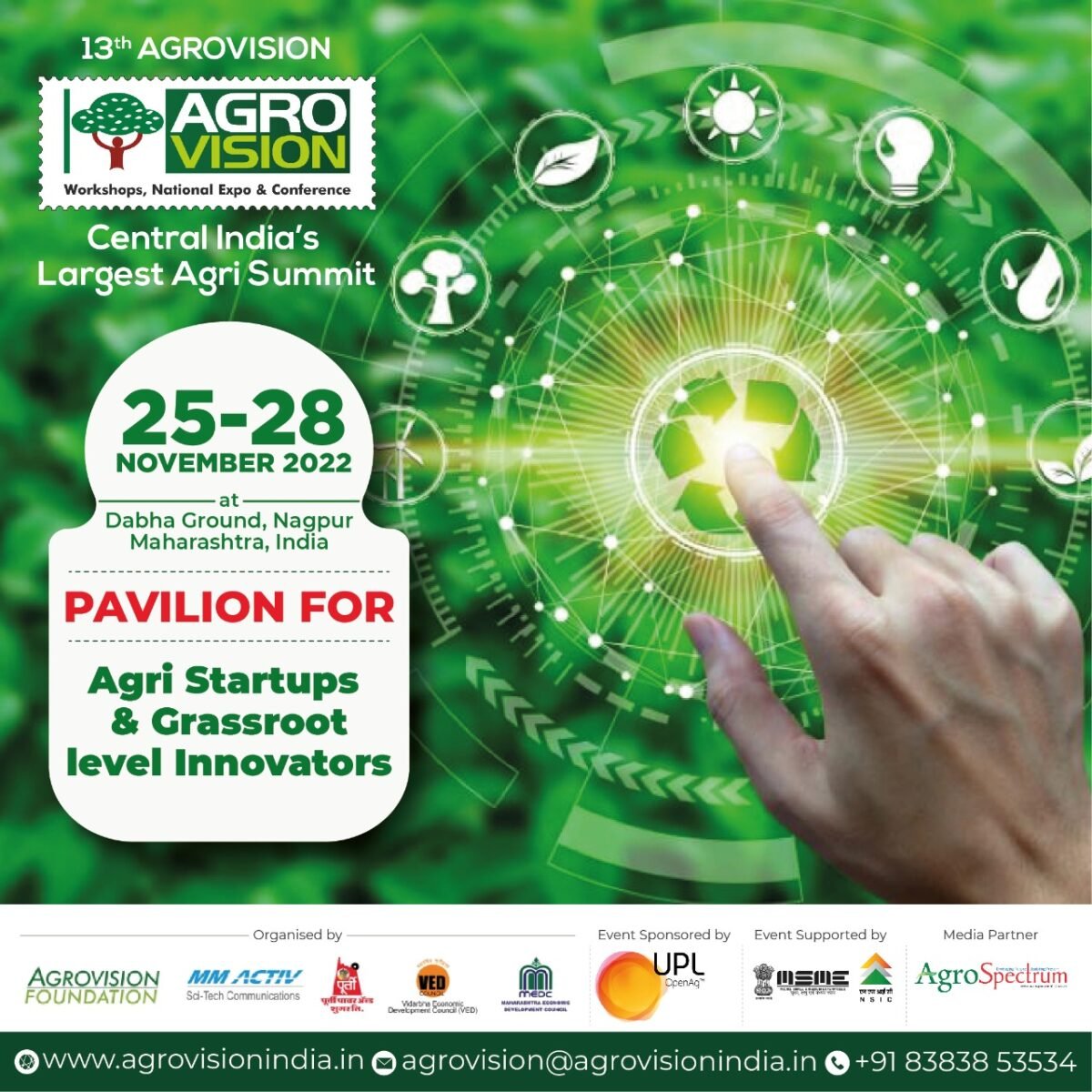 Perfect platform to showcase innovative products/services for farmers and allied industry, alike
13th Agrovision, Central India's largest agricultural event which will be held at PDKV ground Dabha, in Nagpur from November 25 to 28. It will focus on the Future Farming – feed, food, and fuel-integrated technology via research.
13th Agrovision will be providing special pavilion for agritech startups and also provide platform for grassroot innovators to showcase their products/services for farmers as well for allied industry. Agrovision is an initiative which provides an integrative framework and a platform to bring all the stakeholders consisting of farmers, Government, NGOs, Scientists, Industry under a single umbrella to deliberate and debate at different levels for all around growth of agriculture.
Agrovision is Central India's largest agricultural event held in Nagpur every year. It provides a platform for knowledge exchange movement which is well attended by farmers from all across India. Started 12 years ago under the leadership of Chief Patron Nitin Gadkari, Union Minister for Road Transport and Highways, Agrovision is growing both in magnitude and stature with each successive edition. The movement of Agrovision was initiated with a goal of educating, encouraging and empowering farmers, to adopt new farm technologies, introduce them to allied agri business to increase their income and ensure them a decent livelihood support.