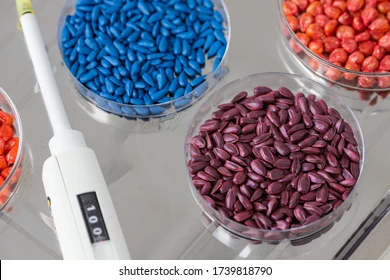 SAT protects rice crops from yellow stem borer and brown plant hopper infestation and increases yield by 3 to 5 per cent
Corteva Agriscience, a global pure-play agriculture company, which was earlier the agriculture division of DowDuPoint, is planning to launch the "Seed Applied Technology", seed treatment solutions to the rice and corn crops in India which will be extended to other crops subsequently. In India, Seed Applied Technology (SAT) product is currently under registration process with Central Insecticides Board & Registration Committee and company has initiated field trials with rice farmers. The company has launched the SAT product in Thailand and China and set to be rolled out in Indonesia, will be for paddy and maize crops.
Corteva's Seed treatments involves the application of chemical or biological substances, such as fungicides or insecticides, directly to the surface of a seed, safeguarding the seeds and seedlings against insects, fungal diseases, and soil-borne pathogens. As yellow stem borer and brown plant hopper and leaf folder infestation are common in rice cultivation Corteva's seed-applied treatment is a convenient solution that protects rice seedlings from damage from this infestation and has demonstrated very good performance.
Seed treatments help improve seed and plant health, as well as germination rates; protect plants from the start when they are most vulnerable to insects and disease; and increase the likelihood of quality and improved harvest. Seed treatments contribute to reducing a farmer's environmental footprint as well. With seeds already protected against various threats, farmers may not need to apply as much crop protection product once the plant emerges.
Commenting on its commitment to the Indian market and the SAT at Toopran Research Centre located in Wargal Mandal of Telangana, Rahoul Sawani, President – South Asia – Corteva Agriscience, said, "Farmers are dealing with a growing set of challenges at the farm and field level and over the last few years we have seen unpredictable weather further affecting the yield and profitability of farmers. Advances in seed treatments are a vital tool for effectively addressing these challenges, by helping farmers get their crops off to the best start and achieve a successful harvest. We continue to invest in launching new technologies to increase yields, improve livelihoods, and ensure sustained food security in the country."
Prasanta Patra, Regional Commercialization & Business Lead, Seed Applied Technologies Portfolio APAC, Corteva Agriscience said, "Seed Applied Technology (SAT) is at a nascent stage in India, especially for rice. Corteva's seed-applied solutions will help provide farmers with the tools they need for more sustainable food production. Because Seed Applied Technology involves treating the seed rather than applying crop protection solutions in the field, they can help lower the environmental exposure to chemicals in agriculture."
Corteva Agriscience, a global pure-play agriculture company, has been providing farmers around the world with the most complete portfolio of agri-products including high-quality seeds, crop protection, and digital solutions. Currently, Company has three production and manufacturing facilities and five research and development facilities in India.
By Dipti Barve
dipti.barve@mmactiv.com