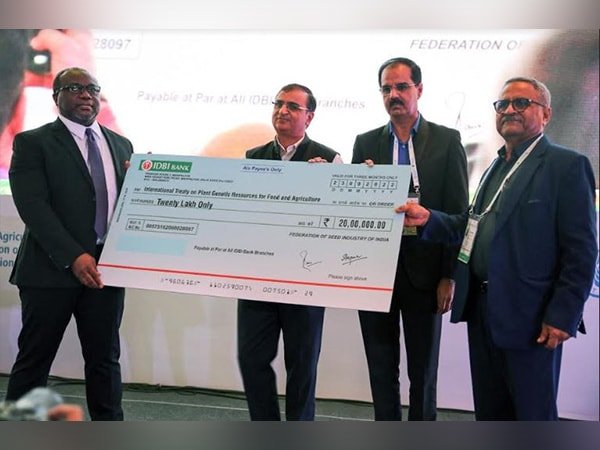 Federation of Seed Industry of India (FSII) has donated Rs 20 lakh to the Benefit Sharing Fund of Food and Agriculture Organisation's (FAO) International Treaty on Plant Genetic Resources for Food and Agriculture (ITPGRFA). The donation was made at the ninth session of the governing body of the ITPGRFA in New Delhi.
Commenting on the development, Dr Arvind Kapur, vice chairman, FSII said, "Today, we would like to make a donation of Rs 20 lakh as an addition to the other financial contributions regularly made by the seed sector globally. However, I would like to highlight that the non-financial contributions of the seed sector towards food security are in no way comparable to this donation."
Elaborating on the significance of the treaty, Dr Ajai Rana, vice chairman, FSII said, "The treaty is of particular importance for the FSII members as it provides a fair and simple mechanism for access and benefit sharing of germplasm, critical to breed varieties adapted to the local needs of Indian farmers. Every day, the seed sector across the world is working to provide farmers with the varieties that can help them make a decent living out of their hard work." The ITPGRFA is a specialised international regime designed to facilitate the conservation and sustainable use of plant genetic resources for food and agriculture i.e., germplasm. It is harmonised with international regimes that support conservation, sustainable use and fair and equitable benefit sharing for all organisms, specifically the CBD and the Nagoya Protocol on access and benefit sharing.