Supporting Singapore's food resilience and sustainability drive, "The Greenhouse" features various agricultural systems to optimise plant growth by applying data analytics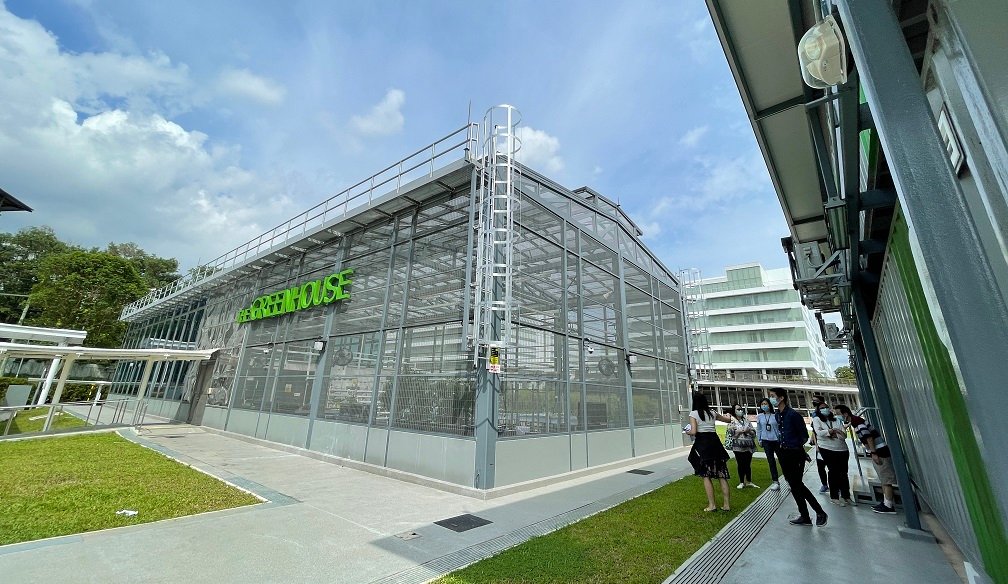 Singapore's, Republic Polytechnic (RP), launched "The Greenhouse", a facility spanning 650m2 dedicated to academic and research studies. With this, RP becomes the first Institute in Singapore for Higher Learning (IHL) to have a facility to monitor and analyse plant growth under naturally ventilated, climate-controlled conditions. This will provide first-hand real-world experiences for over 700 Pre-Employment Training (PET) and Continuing Education and Training (CET) candidates as part of their annual agriculture-related curriculum.
Dr Mohamad Maliki Bin Osman, Minister, Prime Minister's Office, Second Minister for Education and Foreign Affairs officiated the opening of the facility on 3 August 2022.
Explaining the significance of the new facility, Mr. Yeo Li Pheow, Principal/CEO, Republic Polytechnic said, "Developing self-sufficiency and a resilient food supply chain will help Singapore cushion against external food disruptions. As we mark our 20th-anniversary milestone this year, we are pleased to announce the launch of The Greenhouse. This facility will further deepen RP's engagements and expertise in the agritech space and nurture a pipeline of industry-ready talent. This new facility will also serve to strengthen cross-industry collaborations and accelerate the development of new technologies for the sector."
The facility consists of a core building comprising a naturally-ventilated greenhouse, a climate-controlled glasshouse, and two stories of laboratories within containers that allow for the precise control of the growing microclimates. It also houses different types of agricultural systems, together with remote and smart monitoring systems for the collection of critical physiological and environmental data. In line with the nation's sustainability drive, sustainable building elements such as the installation of integrated photovoltaics (BIPV) on the roof, and a water treatment system have been integrated into the construction of the facility. These elements help to reduce the environmental footprint of the facility.
New facility features multiple advanced agricultural systems
The Greenhouse also features industry-standard cultivation systems, designed to accommodate the growth cycle of plants and facilitate the smooth supply of nutrients. For example, the Bato bucket system provides larger space for root growth while the growbag system supports the use of different substrates. Utilising the vertical space, multi-tier tray-based systems and the A-frame nutrient film technique systems enable the growth of more plants within a small physical area. Besides growing plants, the facility also adopts the principles of circular economy, where unconsumed plant parts can be upcycled through black soldier fly into fertiliser, along with plants and fishes in an integrated aquaponics, system.
The facility's advanced agricultural systems will support a range of student and staff research, consultancy, and industrial projects in the fields of agriculture and plant science. These projects include the optimisation of plant growth, plant genetics, and the cultivating of superior crop varieties, Internet-of-Things (IoT) enabled and machine learning solutions for smart farming, as well as bio-based solutions for the prevention of plant diseases. It will also help bring together established industry partners, such as Sembcorp Industries and Ripe Fresh, to collectively drive the institution's initiatives in urban agriculture, plant science as well as sustainable energy and water solutions. Students will have the opportunity to acquire first-hand experience in on-farm operation, plant genetics, crop physiology, and breeding principles that will help prepare them for a career in the agritech sector.