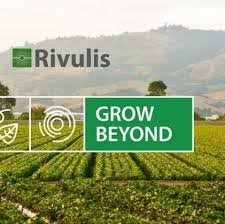 The merged company will be called Rivulis (In alliance with Jain International), and will be led by current Rivulis CEO Richard Klapholz, with dual headquarters in Singapore and Israel
Rivulis Pte. Ltd. and Jain Irrigation Systems Limited had announced that they have entered into definitive transaction agreements pursuant to which Rivulis will acquire multiple overseas subsidiaries which consist of the International Irrigation Business ("IIB") of Jain Irrigation. The transaction consideration is a combination of cash and stock. Jain Irrigation will receive stock comprising 22 per cent interest in Rivulis, the holding company of the enlarged group (the "Company"), and cash for the financing of debt issuances of the IIB and of bonds issued by Jain International Trading B.V. (the "Transaction"), to create a climate and irrigation leader globally. Temasek, a global investment company headquartered in Singapore, will become the majority shareholder of the Company with a 78 per cent stake. The transaction is subject to required regulatory approvals and other customary closing conditions.
The Company will lead the mass adoption of modern irrigation solutions and digital farming by growers and business partners globally through its focus on accessibility, innovation, and sustainability.
The Company will be dual headquartered in Singapore and Israel and will continue to be named Rivulis Pte. Ltd. For the purposes of corporate branding, the company will be represented as "Rivulis (In alliance with Jain International)". Richard Klapholz, the current Rivulis CEO, will continue to lead the Company. Top senior associates from the IIB are expected to continue in leadership roles across the Company. Jain Irrigation will also be a supplier of irrigation products made in India to the Company for its international markets outside of India.
Anil Jain, Managing Director of Jain Irrigation, commented, " We anticipate that the merger with Rivulis will create a world leading player ideally placed to serve its global customer base thanks to its geographic footprint, breadth of offering as well as from technological depth and expertise in micro irrigation. This will enable us all to address climate change and food security challenges with sustainable solutions and implement the critical knowledge transfer for water efficiency and productivity for growers. The combined entity will have a truly global presence in all relevant irrigation markets, enabling strategic growth and innovation that will further Jain Irrigation's broad vision of reaching more small and large growers by creating shared value."
Richard Klapholz, Rivulis CEO, added: "We are thrilled to have both companies join forces to better serve the growing needs of irrigation markets around the world. While benefitting from significant operational economies of scale and a dedicated, diverse employee base, we will ensure that all commitments to our grower community and to our combined business partners are maintained and further strengthened. Our goal is to ensure that all our customers will continue to be successful and benefit from a broader offering, leading industry brands, expanded manufacturing base and the support of leading irrigation services businesses. Rivulis, before the merger, represented the combination of four companies, and through this merger, several more companies from Jain Irrigation's portfolio will be added, cementing our role as a market consolidator and leader across the globe and creating a single company with a much stronger financial foundation."