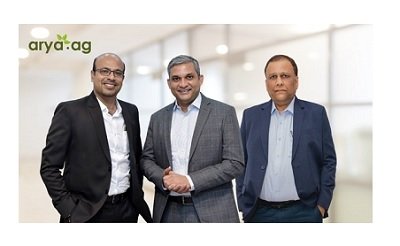 Arya.ag aims to fasten march as the country's largest farming community focussed fintech player
Arya announced a tie-up with leading NBFC ,MAS Financial Services to offer agri-finance to farmers with a specific focus on small farmers and FPOs. The services will be offered by Arya.ag's lending services arm, Aryadhan Financial Services.
The alliance will leverage Arya.ag's digital technologies-led customer interface that enables a seamless and intelligent new-age end-user experience delivered over the fintech platform. Arya.ag's distinct near-farm gate integrated offering, spanning storage solutions, digital lending and digital marketplace, works as the ideal platform for small & marginal farmers otherwise deprived of access to financial services.
Initially, the tie-up will offer digital lending services delivered over Arya.ag's platform, to farmers in Maharashtra, Gujarat, Rajasthan and Madhya Pradesh. With this tie-up, Arya.ag & MAS Financial Services are aiming to achieve Rs 100 crore co-lending portfolio with new-age digital technologies driving this enablement. For borrowers, the eventual benefit is in the form of at competitive costs and hassle-free loan processing with technology at the back end taking care of all inter-financier transaction requirements.
The company is also in discussion with various banks for co-lending arrangements as it aims to serve as the biggest fintech platform in the agri-space with a win-win proposition for both recipient farmers and Banks which presently face challenges in reaching out to rural India with limited connectivity.