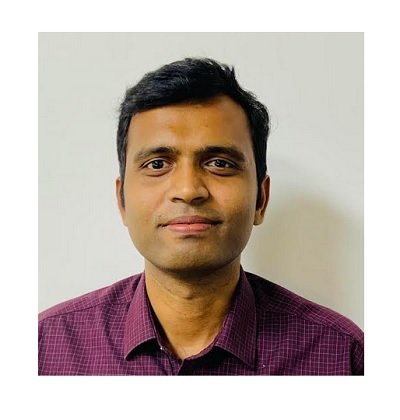 Prassana Manogaran, Founder and CEO, Aqgromalin
Aqgromalin, an agri-tech startup, is helping farmers with new and innovative techniques. It is building the nation's largest blockchain-enabled tech and supply chain platform to streamline the animal husbandry and aquaculture ecosystem. Their tech platform enables farmers to access quality inputs delivered at the farm-gate, giving them a wider choice of species and price discovery. Prassana Manogaran, Founder and CEO, Aqgromalin interacts with AgroSpectrum on the status of micro-farming in India
How does Aqgromalin help small scale farmers with their ready-to-implement micro-farms?
Micro-farms are small-scale agricultural ventures that require significantly less land compared to conventional commercial or family farms. They are predominantly found in urban or suburban settings. Despite their small size, micro-farms generate large profits when managed effectively. Moreover, small plot sizes require simpler equipment and do not need huge expenditure on technology. Farmers get ideas from a variety of sources, viz. the government, merchants, businesses, and start-ups, however, they prefer to test a model before pursuing new ventures.
Aqgromalin is a technology-driven agricultural diversification platform that empowers farmers with access to the animal husbandry and aquaculture industries. Aqgromalin's "ready-to-implement micro-farms require minimal land or investments and is not labour intensive, allowing farmers to easily get into animal husbandry and aquaculture. Aqgromalin offers farmers essential supplies and tools to commence operations right away; this includes thorough cultivation instruction, improving farmers' knowledge of frequent flock or crop illnesses, and providing them with professional skills to be able to troubleshoot and enhance productivity.
Aqgromalin's assistance facilitates small and marginal farmers to diversify their portfolios and take advantage of the higher profits that this sector affords.
Farmers may reap benefits within six to eight months and register a return on their investments by adopting Aqgromalin's solutions and ready-to-implement micro-farms.
Since the financial and land requirements are modest, more farmers are adding this to their other ventures. Aqgromalin has a repurchase programme in place to guarantee the farmers a fair price for their goods. Women farmers can also boost their home income with our ready-to-use micro-farms.
Tell us more about Aqgromalin's end-to-end traceability of products. How does it provide complete visibility of the value chain?
AQAI works with all stakeholders of the supply chain like farmers, breeders, village aggregators, traders, food processors, retailers & exporters and thus has the unique vantage point to collect user-permissioned data from all these stakeholders. AQAI has built an ecosystem of apps to capture information along this value chain. AQAI also has a vendor app that helps in the registration of vendors from various locations. When vendors supply products to AQAI, AQAI stores information about vendors, their products, breed details, pricing information and growth patterns. AQAI's Animal Tracking App is an RFID enabled platform to track the health and weight of individual animals during purchase, transport, storage and sale. It helps prevent theft and replacement during transport.
The AQAI Farm Management App helps in livestock crop monitoring – it stores when a batch of livestock is started, how much feed is consumed, vaccines and medicines administered, the growth weight at regular intervals, mortality (if any) and other critical farm parameters like night temperature, ammonia levels, etc.
Our comprehensive AQAI app helps onboard customers, accept and fulfil orders. It gathers customer profiles (farmer or trader or exporter), their product preferences, buying frequency and location.
Is there a plan to expand micro-farms beyond southern India?
Implementation of micro-farms has registered an immense increase in farmer income across the southern states. Market study of the farming community in the North, reveals the enormous potential for Aqgromalin to replicate the success achieved by micro-farms in the south.
Aqgromalin can also assist in bringing about a positive result in the generation of income that is at par or beyond what has been achieved by the southern states. Efforts have already shown a positive trend in West Bengal where some farmers have welcomed micro-farming. A cluster of farms has been identified for growing Sonali Chicken in tandem with Aqgromalin.
Micro-farms, being a low investment diversification tool for farmers, allows for veteran farmers as well as new entrants to take an active interest in setting them up. Multiple queries are being received from amongst the farming community in Haryana, Punjab, and Uttar Pradesh, for Aqgromalin to assist in setting up micro-farm farms in these states.
As AQAI is the world's first app to deliver live input material for poultry and aquaculture, is there a plan to add variety to its portfolio?
We offer a wide range of choices across poultry farming and aquaculture. For poultry farming, we currently serve quails, turkeys, white Pekin ducks, and country ducks. Among these bird varieties, we have a wide range of breeds to choose from such as Japanese quails, Aseel chicken, Kadaknath chicken, Sonali Chicken, DP Cross among others. In aquaculture, we offer Murrels (desi and hybrid), Catla, Rohu, Mrigal, Asian Sea Bass, Siver Carp, Pompano Fish, Pearl spot, and Mud-Crabs.
Above and beyond livestock we also offer poultry feed. Live goats for goat farming is also a product line that we are nurturing. Currently, our focus is on augmenting the volume of each product category. 
How does AQAI integrate Data Science and AI in its effort to grow the poultry and aquaculture industry?
AQAI's end-to-end involvement in the poultry and aquaculture value chain helps collect massive amounts of data on vendors, farmers, transporters, livestock growth, buyers, food processors, exporters, etc. Analysis of this data helps in demand forecasting, feed consumption, farmer discovery, sales patterns, and much more. The data is also conducive for demand and supply forecasting using machine learning techniques.
AQAI also uses computer vision techniques and autonomous robots to monitor the livestock in a farm and aquaculture ponds. Use cases of computer vision include counting the livestock/fish, disease detection, intrusion detection, etc. Autonomous robots can help with the raking of poultry shed soil, aerating of ponds, disinfecting the area of dead birds, removal of dead birds/fish, etc.
Dipti Barve
dipti.barve@mmactiv.com